Many people look down on jobs where you get your hands dirty, where you are outside. Yet these jobs keep things going; they are important to the operation of many businesses and our society.
This article comes from an issue of Workamper News magazine. COPYRIGHT by Workamper News. IT IS A VIOLATION OF U.S. COPYRIGHT LAW TO PUBLISH, POST, BROADCAST OR PHOTOCOPY ANY PORTION OF THIS PUBLICATION.
by Jaimie Hall Bruzenak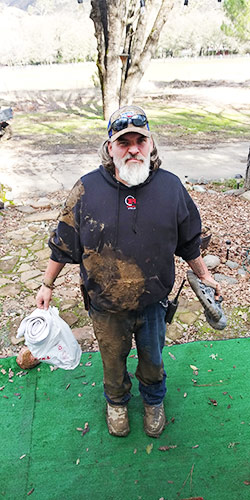 Who would have thought that the "Dirty Jobs" TV show would run eight seasons on the Discovery channel? Mike Rowe, host, featured such jobs as high-rise window washers, baby chicken sexers, and port-a-potty technician.
Not many people are standing in line for these jobs but, as Rowe said, "It is possible to do very well doing jobs that no one else wants to do, and enjoy it."
That's is true in the Workamping world also. Many people look down on jobs where you get your hands dirty, where you are outside. Yet these jobs keep things going; they are important to the operation of many businesses and our society.
In a recent issue of Workamper News magazine, looking at just a few pages, I found advertisements for these positions:
Mechanics
Truck operators
Maintenance – including painting, manual labor, weed eating, brush clearing, tree cutting
Housekeeping
Groundskeeping, trim trees
Construction skills – plumbing, electrical, carpentry, drywall
Trash, litter pickup
Ranch work- feeding, clean stalls
Pool attendant/cleaning
These and other outside, more labor-intensive jobs, are not desirable to many Workampers. In some cases, it's "been there, done that and don't want to do it anymore." In other cases, they aren't physically capable of it. And, in still others, they'd just rather not do that type of work.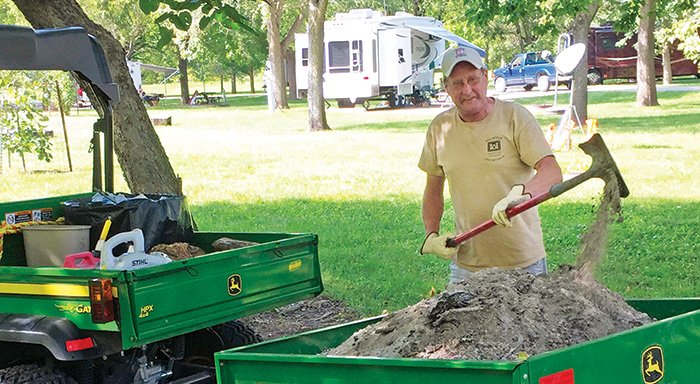 Advantages
Having started my Workamping career in maintenance, I see some advantages of doing a "dirty job."
1. See results: The biggest change over office work for me was the satisfaction I got from cleaning a restroom or a room and making it sparkle. Unlike many office jobs, when you are finished, you can stand back and see the results and feel proud of a job well done. Often visitors would comment on how nice the restrooms looked. That felt good.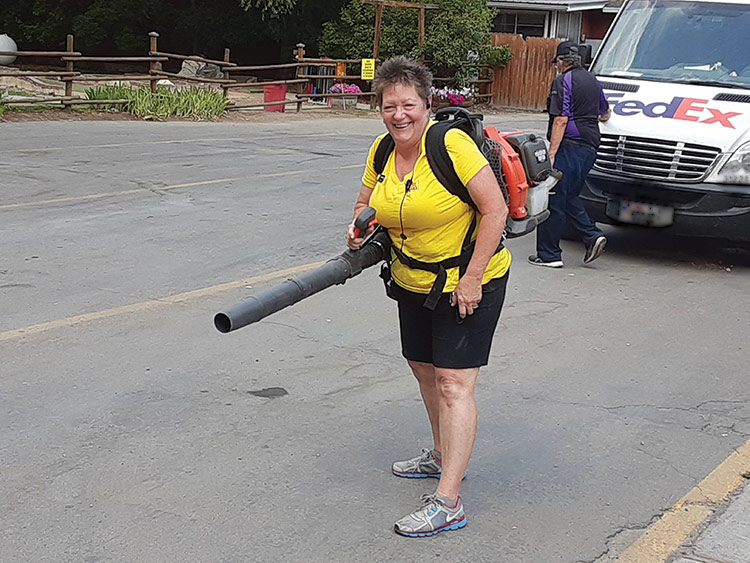 2. Less stress: Many of these positions are pretty cut and dried. At the end of the day, your job is finished. You don't need to think about the job after work. Most of the time, I worked alone. Yes, some other crew members didn't pull their weight and were difficult, but most of the time I did not have to deal with them directly.
3. More freedom: Often someone working in a maintenance area has set things to do but may have flexibility as to when they get done. Or, they could be in different locations so a supervisor isn't present at all times. This isn't always the case, but when I cleaned bathrooms and picked up litter, I went off on my route to do my job. I was in radio contact but on my own. Sometimes Bill and I could work together to get restrooms done so we had time to do other projects. One summer, I went out once a week in a boat to pick up litter for the whole day. Some of the trash was gross, some interesting – like finding a refrigerator floating in the water. We ate lunch out on the lake and picked where we wanted to go. That day was like play!
4. Higher pay: Because these positions aren't as desirable, some employers are willing to pay a higher wage to entice people to accept the position. When job hunting in Estes Park, housekeepers were earning about $2.50 more per hour than other workers because demand exceeded supply. Also, some of these jobs require a high skill level in a trade or specialized training so pay more for that reason.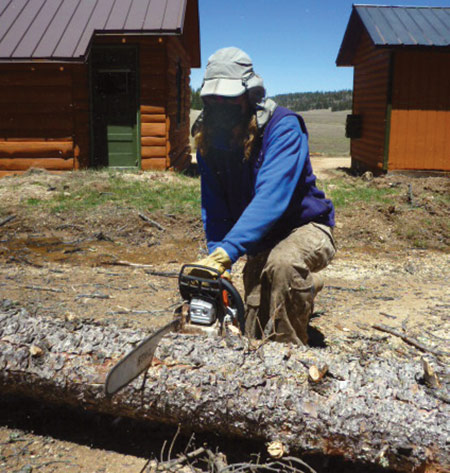 5. Make a difference: Cleaning restrooms is not glamorous, but it makes a big difference to the visitor. The appearance of the restroom and grounds in an RV park or a other facility impacts their experience and can make or break a park's reputation. One RV park owner told me that restrooms were everyone's job because they were that important.
6. More physical: Most of the above jobs take more physical movement than a job in an office or store. Using your body, lifting and moving about have health benefits and maintains strength and fitness.
Rowe believes that we have "demonized dirt" and made "work" a dirty word. Since many people do want inside work, that leaves more for those who seek the "dirty jobs."
Bottom line, these jobs are essential and are opportunities for Workampers.
Easily find work to help support your RV travel as a Workamper News member. Don't waste time scouring the internet hoping to find a job. Save time and energy with our secure, simple job-finding system.
We not only have the most job listings for RVers, but we have the educational resources and support team to help you learn how to be successful! Join today at www.workamper.com/trial