In central Wisconsin, near where Interstates 90 and 94 head west in different directions, one of the largest Jellystone Park Camp-Resorts in America serves as a favorite family getaway.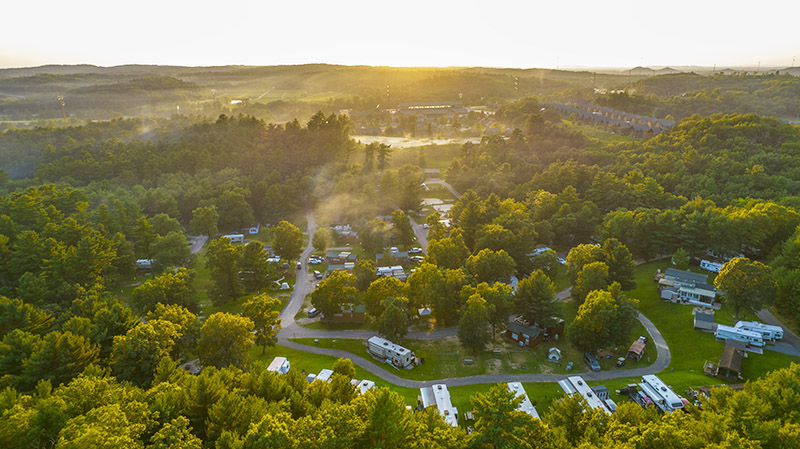 Written by Greg Gerber. Photos by Jellystone Park Warrens.
Located in Warrens, Wis., the campground features 415 RV sites, 162 cabins and 42 tent sites spread over 130 acres of land. It includes a large waterpark with a wave pool and lazy river as well as a multi-level play structure. In 2023, the park will add laser tag as well as a Wibit structure, which is a very large floating obstacle course.
We enjoy giving the guests something new and exciting to look forward to each year, said Travis Walsh, general manager of Jellystone Park Warrens.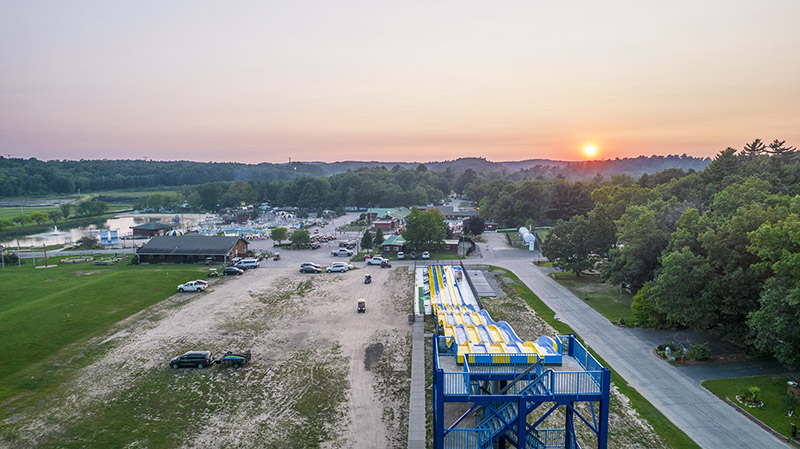 The park is nearly equal distance from Madison, Milwaukee, Green Bay and Minneapolis and only an hour from the world-famous Wisconsin Dells. Most weekends are phenomenally busy, but Yogi Bear and his friends are always looking for pic-a-nic baskets to swipe from unsuspecting guests during the week, too.
The resort is so big that Travis will need to hire 200 people in 2023, which includes Workampers, local residents and foreign-exchange students. There are 25 RV sites set aside just for Workampers and plenty of jobs for them to do. They can also volunteer to be cross-trained into different areas, such as front office, maintenance, housekeeping, food service, retail store, special activities and serving as lifeguards.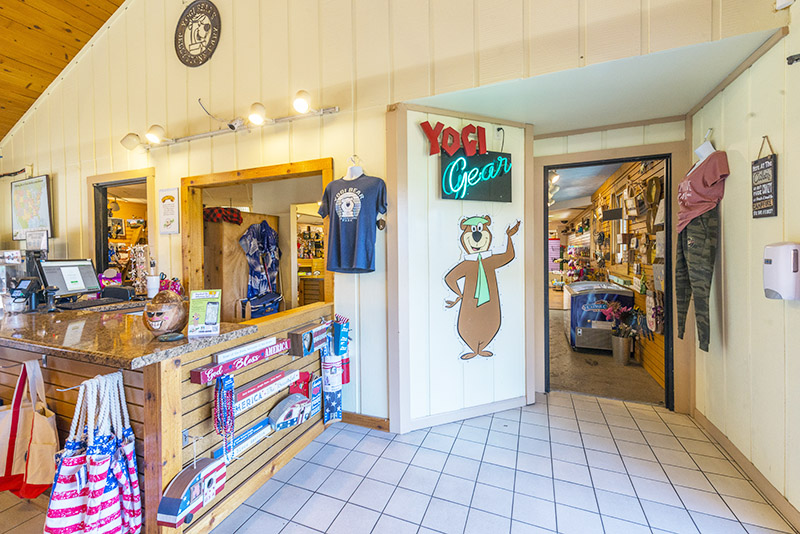 Workampers typically sell firewood and ice as well as day passes to local visitors and guests of other guests. The grounds crew maintains the well-manicured property; the housekeeping staff readies cabins for arriving guests; and the maintenance crew gets their hands dirty addressing nitty-gritty problems that pop up at all hours. Workampers can drive tractors for the hayrides, help kids with craft projects and escort the bears to various events. They also oversee mini-golf, an outdoor theater, and even watch guests getting on and off the six-person racing slide.
"We are a true resort in that people really don't have to leave to go anywhere once they arrive," said Travis. "We have a lot of special activities planned every day. We have a restaurant right on the property as well as snack bars and retail stores that sell supplies as well as gift items."
Workampers generally work 24 to 40 hours a week and all jobs are paid between $9 and $18 per hour, depending on the type of work performed and their experience.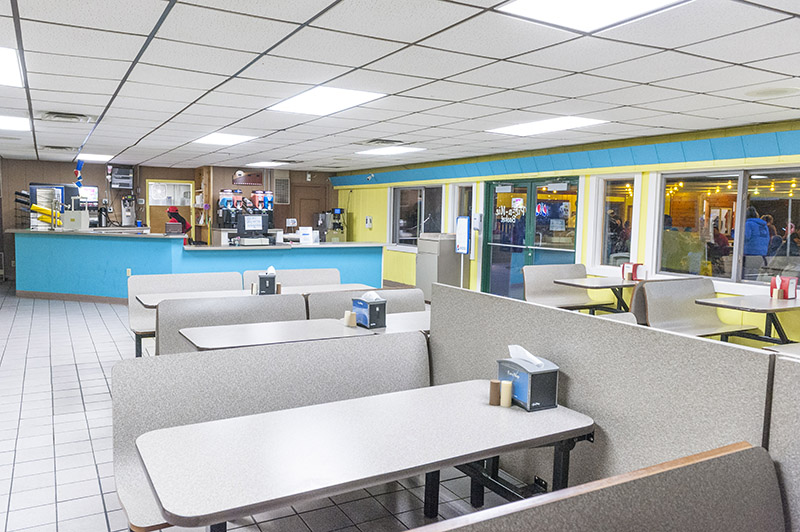 Workampers pay $500 per month for an RV site, which includes full hookups and access to all of the park's amenities, including the waterpark. Employees also get 20% discounts on food, beverages and items sold in the store. Workampers even receive free passes to give away to friends and relatives who want to visit them at the park.
"The $500 site fee is charged per campsite, not per person," Travis explained. "So a couple or family could share that cost."
Travis said managers do their best to schedule couples so they have the same days off every week. Teenagers over the age of 14 who are traveling with their parents are also able to work at the park.
"We have people working here as young as 14 and as old as 83," he added. "We have had as many as five people from the same family working for us, and that's exciting to see."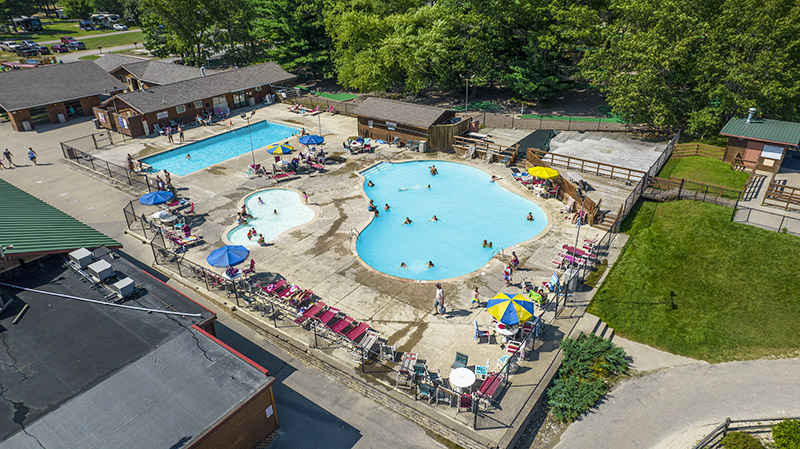 Travis said he is looking for people who are coachable and possess an abundance of enthusiasm. The resort offers required ServSafe food safety training for people working in the restaurants, and it can also help people attain lifeguard certification, if they wish. Because they will be working around children, all Workampers must pass a background check as well as a review of their driving record.
"We like to hire people for their attitudes, and train them to perform specific jobs," said Travis. "We really look for enthusiasm and for people who want to help our guests have fun and laugh – all the things that help them to create memorable moments."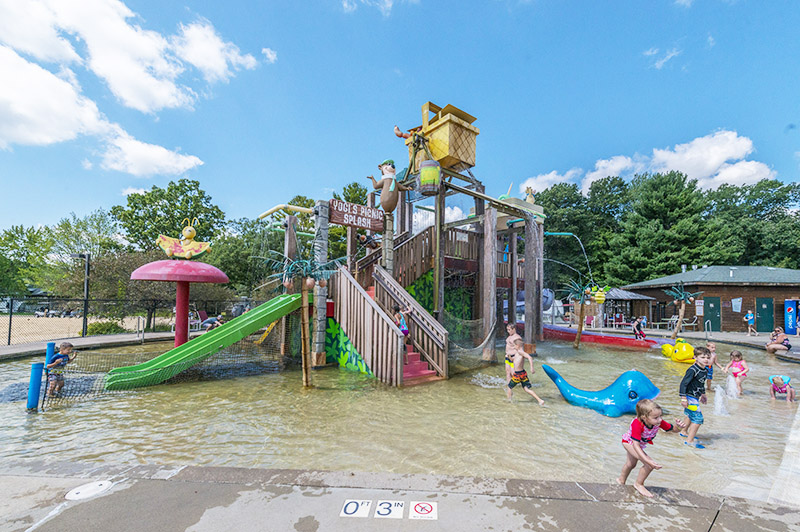 Because of the cabins, part of the park is open year-round. However, Workampers are only hired for the summer season, which usually starts around the second weekend of April and wraps up the second or third weekend of October.
Just about every weekend has a special theme focus, such as a Jurassic weekend, chocolate weekend, USA weekend around July 4, three Halloween weekends, Christmas in July and one centered around the local cranberry harvest. A complete calendar is available on the resort's website at www.jellystonewarrens.com.
"With Yogi Bear, Cindy Bear and Boo-Boo as our park's official mascots, there are lots of things for them to do with and for our guests," said Travis. "We use them for bear tuck-ins at night and they'll be the celebrity guests at anyone's birthday party. The bears frequently just show up at any campsite just to meet the guests."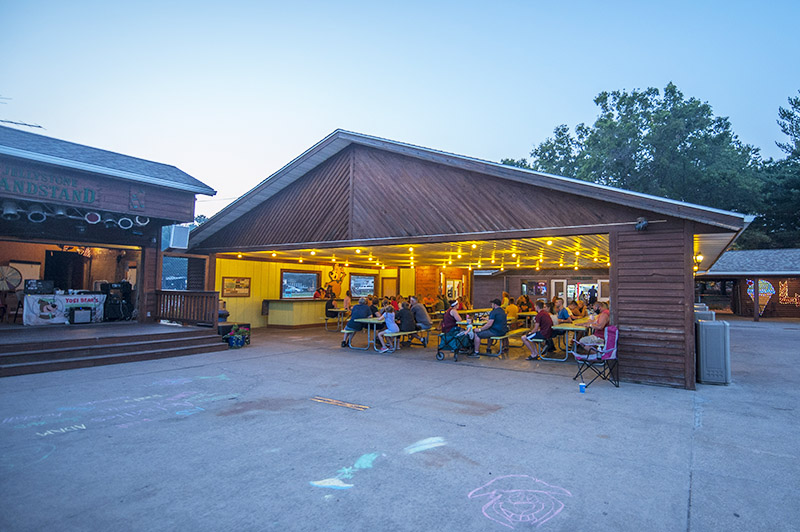 Warrens is centrally located to a lot of fun activities. Minneapolis and the Mall of America is only about three hours away. Legendary Lambeau Field, home to the Green Bay Packers, is a little over two hours away and on the way to the super-scenic Door County peninsula. The capital city of Madison, which is home to the University of Wisconsin, is about two hours south.
There are lot of lakes, rivers and streams for fishing and boating, including the mighty Mississippi River. Nearly every small town in Wisconsin has a festival of some type during the summer and there are farmers markets galore where people can buy produce fresh from the farm.
Jobs Available for 2023
Travis is hiring Workampers right now for the next summer season. Although he recruits all the time, he begins earnestly seeking people for the following summer as soon as the current season ends. He likes to have the Workamping staff committed by the end of January.
"Workampers are a crucial component of our park operation. They are usually flexible as to when they can start working and how late they can stay after Labor Day," said Travis. "By living on the property, they also help us to identify situations that need to be addressed before they become major problems."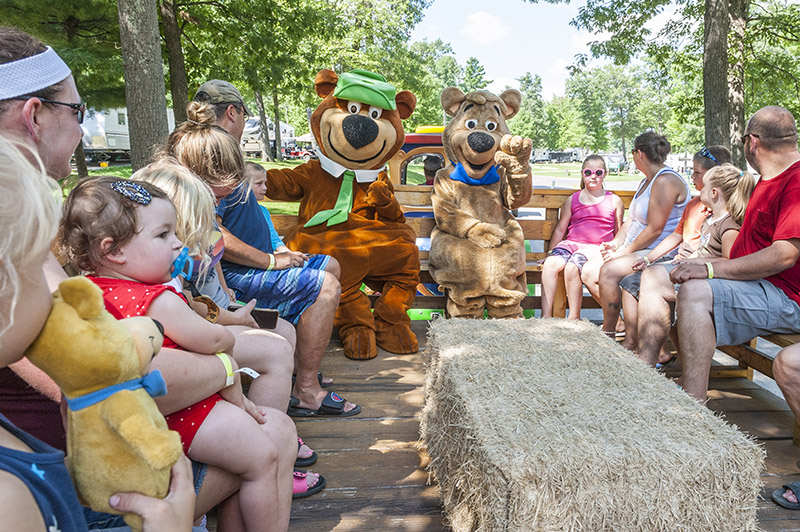 Once someone submits an application, he or she is scheduled for a Zoom interview with Travis or one of the department heads. A follow-up call is scheduled at a later date with a supervisor of the team they'll be working on. If all goes well, then a contract agreement is sent to the Workamper to review, sign and return.
"The No. 1 thing we want from our Workampers is personality," he explained. "When our team members put on the Jellystone shirt, they are representing the entire resort. When guests approach them, we want to make sure our staff members are smiling, courteous and helpful.
"We also want our Workampers to appreciate the time they spend with us because we will certainly appreciate everything they do for us," said Travis. "I'd encourage applicants to do some research about our resort. The website has lots of photos and information to give people an idea of what life is like at Jellystone Warrens."
For more information or to submit an application, visit www.jellystonewarrens.com, email [email protected] or look for the resort's ads at Workamper.com
---
Thanks for reading the Gone Workamping blog from Workamper News. Join Workamper.com today to see all the new job opportunities for RVers, as well as the training and resources to confidently find the right Workamping job for you – easily and securely.