Lost Alaskan RV Park in Alpine, Texas, was named after its original owner, who literally worked as a bush pilot in Alaska when he opened the campground. When local residents referred to him as "the Lost Alaskan," the name stuck.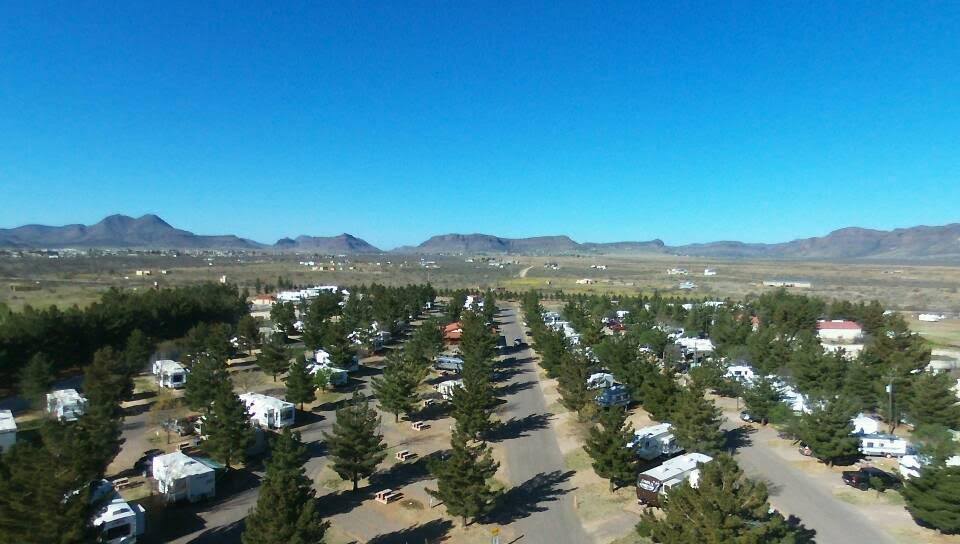 by Greg Gerber
On a map, the RV park appears to be located in a vast open area of west Texas. Yet, there are a lot of activities taking place in that region which attract tourists from around the world.
The first are the mysterious Marfa Lights, about 30 minutes to the west. The glowing orbs appearing in the night sky have baffled residents and scientists for years as the ghostly lights hover, twinkle and float around in an array of colors.
The night sky in that part of Texas is a true dark sky providing stunning views of distant stars and galaxies. The University of Texas McDonald Observatory allows visitors to peer deep into space using a 36- or 82-inch telescope during special viewing nights.
Remnants of a Civil War Army post can be toured in nearby historical Fort Stockton. Two hours away, Big Bend National Park is one of the most overlooked scenic areas in America. It's where the Rio Grande River cuts through steep mountain cliffs mesmerizing visitors with its natural beauty.
The Lost Alaskan is situated around 4,500 feet above sea level, said owner Shazlyn Tays. That creates an inviting climate which attracts visitors throughout the year. Volunteer Workampers are needed year-round to work four-month stints. Shazlyn said the campground has been employing Workampers for 14 years, and she is recruiting two couples to work from August through November.
"Workampers usually rotate out after four months, but some stay for another season and we had one couple who stayed nine years," she explained. "Many of our Workampers stay connected and visit long after their commitment was completed."
Their schedule is not difficult by any means. They work two days on followed by six days off, which gives Workampers plenty of time to explore all there is to do in the Lone Star State. Although the office is open from 9 a.m. to 6 p.m., Shazlyn said there is often plenty of downtime during work hours, too.
"Many Workampers bring books to read, crochet or surf the internet to plan what they'll do on their days off," she explained. "Couples always have the same days off, and can split up tasks on the days they are scheduled to work."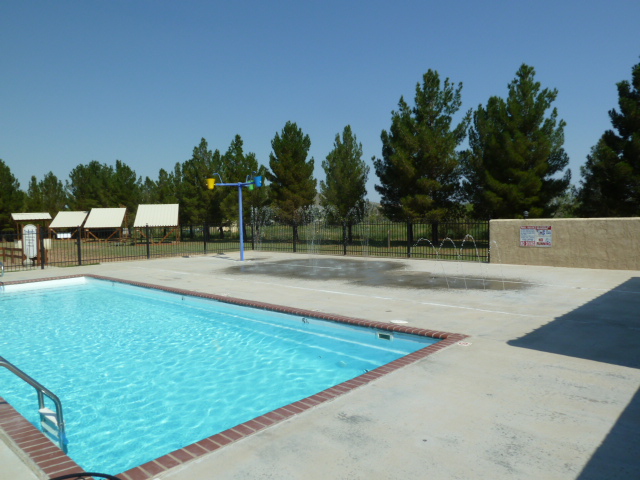 Shazlyn only hires couples so one person can remain inside the office to answer phones, take reservations and check in arriving guests. The other person escorts new arrivals to their campsite or cabin, cleans restrooms and tends to outside tasks, such as landscaping and keeping the property looking nice.
If there is one thing Lost Alaskan RV Park is known for, it is clean showers and restrooms. Good Sam rates the facilities at 10+, Shazlyn said.
The positions are not paid, but Workampers receive an RV site on a gravel pad, plus electricity, cable TV and wifi. The only thing Workampers pay for is propane, she explained.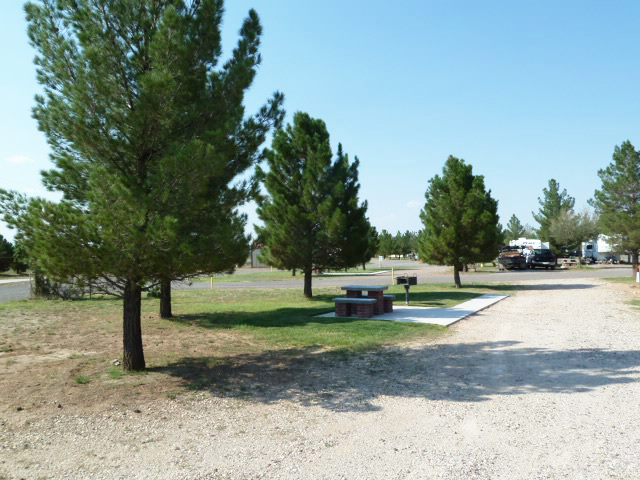 Shazlyn and her husband, Todd, are well known for making big meals on holidays. For example, Todd smokes a brisket on July 4 and a turkey for Thanksgiving.
"We love our Workampers because they bring a lot of excitement to the RV park," Shazlyn said. "Since they are new people experiencing the area for the first time, the enthusiasm and excitement expressed by our Workampers is conveyed to other guests, too."
For more information about Lost Alaskan RV Park, visit lostalaskan.com or call 432-837-1136.
---
Thanks for reading the Gone Workamping blog from Workamper News. Join Workamper.com today to see all the new job opportunities for RVers, as well as the training and resources to confidently find the right Workamping job for you – easily and securely.