If there was one benefit of working at a smaller campground, it is generally a more laid-back operation where Workampers are treated as part of a family.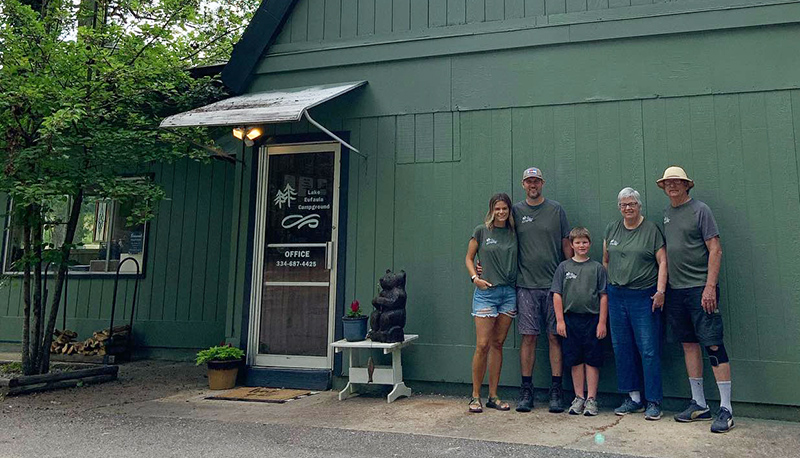 By Greg Gerber
There are literally hundreds of Workamping opportunities available each season. Each offers its own delightful features and benefits.
If there was one benefit of working at a smaller campground, it is generally a more laid-back operation where Workampers are treated as part of a family. Time spent there is often like time-traveling back to small-town experiences reminiscent of a half-century ago.
Consider Lake Eufaula Campground, which is located in beautiful Eufaula, Ala. As the name implies, the 70-site campground is located near the shores of Lake Eufaula, which is a long, narrow and winding 45,200-acre reservoir well-known for its largemouth and spotted bass, black crappies and abundant catfish species.
By leaving the campground and crossing the U.S. Hwy. 431 bridge into historic Eufaula, people enjoy a small-town atmosphere in the community of 13,137 residents. The largest city in Barbour County, Eufaula features many Antebellum homes, which were showcased in the 2002 film Sweet Home Alabama.
Eufaula is large enough for a Walmart Supercenter, but many people still shop at the Piggly Wiggly grocery store. The city offers a delicious mix of fast-food restaurants and local eateries.
While smaller campgrounds, like Lake Eufaula, are wonderful places to work for many people, some Workampers are unprepared for the challenges that small-town living can bring, said Karen Sterling, the campground's owner. She has found some Workampers have unrealistic expectations concerning the job.
"Small, family-run campgrounds generally have different needs than larger campgrounds or government facilities," she explained. "Larger places have more staff and can function better with set hours and set responsibilities. At smaller family-run facilities, the team is used to pitching in and doing whatever needs to be done, no matter the time of day."
For example, larger facilities may assign specific jobs to Workampers. When the job is complete, the Workamper is often done for the day. Yet, at smaller facilities, the time it takes to complete a specific job, such as cleaning a shower area, may take less time because there are only six stalls to clean instead of 20. Then, two hours later, there is a rush of calls from people wanting to make reservations.
That means Workampers may need to answer the phone or take time to do additional tasks, like picking up trash from campsites, organizing the workroom, or staffing the front desk while the owner runs errands and completes bookwork.
Sometimes there may be a list of jobs to do that day, all of which are different. Workampers may not do the same task every day. If you have a special skill, like carpentry or gardening, smaller campgrounds are often working on fun projects, such as building equipment for a playground or setting up a new flower bed. If you want to be part of these types of projects, then clarify whether you expect to be paid for the work, or that you just like helping out because you enjoy staying busy.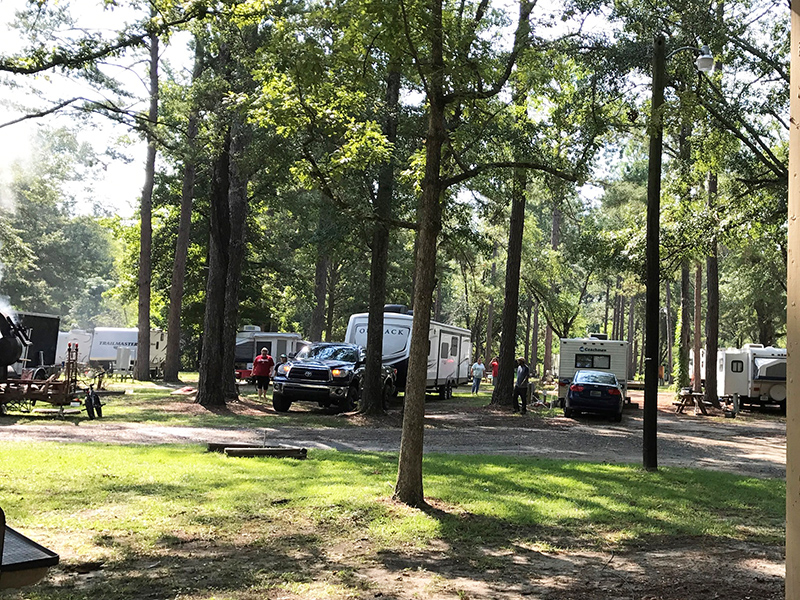 Longer Commitments
While some larger campgrounds have enough turnover or staff to allow Workampers to stay a month or two before moving on, the nature of work performed at smaller facilities may require additional training. Consequently, longer time commitments may be required at smaller campgrounds, Karen said.
Software is a good example. While larger corporate campgrounds may use the same software system at all of their locations, chances are good smaller facilities have modified an off-the-shelf software program to meet their reservation and guest management needs.
Consequently, it may take nearly a month for new Workampers to become completely proficient with the software's individual nuances needed for it to work as intended.
"Training is likely to be more involved, especially if Workampers must use an unfamiliar reservation system which requires specific procedures," Karen explained. "For this reason, it's more likely our type of campground wants a longer time commitment than one or two months."
Big City Life vs. Small Town Chill
Small towns are vastly different from bigger communities, not only in terms of goods and services available in the area, but in things to do, too. While some people welcome the much-slower pace of small-town life, others are bored out of their minds.
"It's important that Workampers have realistic expectations on how to spend their off time in certain locations," Karen said. "Not everyone appreciates life in a small town or takes advantage of what is available in specific locations."
It is essential that Workampers research the area they would be living in before submitting an application. If attending sports games is a favorite activity, but the closest stadium for major league sports is several hours away, and you won't be content cheering on the high school team Friday night, then a small-town campground may not be an ideal situation for you.
Along those same lines, if you love fishing in crystal clear water or hiking in the woods, then the concrete wilderness of a larger city will feel suffocating.
Communicate Expectations
One of the biggest problems with Workamping assignments is that employers have expectations that may differ from their Workampers, and vice-versa. The responsibilities may differ dramatically for jobs with the same title.
Perhaps a Workamper served as a "camp host" at another job. In that position, he was required to only escort people to a campsite and ensure they got connected to utilities.
However, a new employer may expect a host to greet guests, check them in, accept payments, escort them to their campsite, help them set up, deliver firewood, suggest things to do, recommend local resources, enforce quiet hours, clean restrooms and tidy up the campsite when RVers depart. And, if they have time, to mow the lawn, trim shrubs, fill in potholes in the road and feed ducks living in the pond.
It's the same job title, but vastly different responsibilities.
"It would help if Workampers were clear about expectations related to prior commitments, time off they need or expect, and duties they are willing to take on," Karen explained. "The good news is that smaller campgrounds can often be flexible in terms of schedule and duties."
However, smaller campgrounds may not be able to offer more compensation beyond what was initially offered, she said.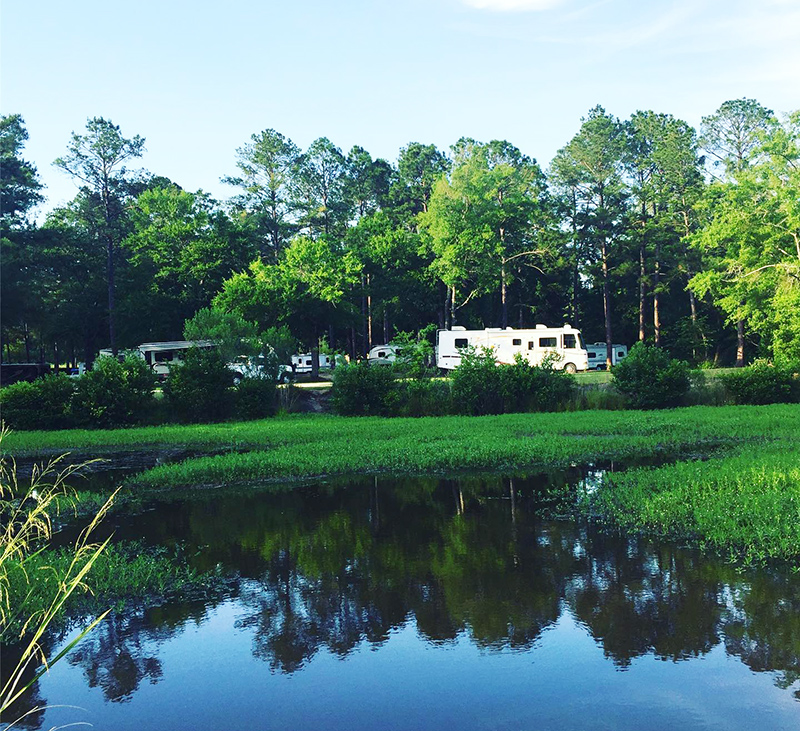 "We work 24/7, but most of the time, the workload is not very intense," Karen added. "If you are not comfortable with a flexible working environment, then a smaller campground may not be for you."
"If you are asked to carry the phone for six hours, but are not required to staff the office during that time and you only answer three calls, you shouldn't expect to receive an hourly rate for the entire six hours," she explained. "If you record 30 minutes of work every time you escort a guest who paid online to their site, then chances are good you and your employer are going to feel at odds. You may be better suited for a larger campground where you can work a shift with specific duties assigned.
"When people are not upfront with expectations and only say something after they have decided the job was not what they expected, this can negatively affect the working relationship going forward or end it all together," Karen said.
As with any job, communication is vital for a successful experience. Employers need to convey what they expect of Workampers who, in turn, need to interpret and repeat back what they think the employer is saying. The goal is to identify sources of conflict early, and work together to find a solution acceptable to both parties.
Workamping at a small campground can be a highly-enjoyable experience in which employees share in defining what the guest experience is going to be for the period of time they work, and still enjoy free time to pursue their own interests. A slower pace often means less stress. Fewer workers often mean there is a greater variety of jobs to do every day. At night, the sounds of crickets and bullfrogs can lull you to sleep faster than train whistles and sirens.
But, it's not for everyone. Do your research and ask lots of questions. Then arrive with fewer preconceived ideas and an open mind. Who knows, you may find small-town living to be the ticket to a genuine life of leisure.
For more information about Lake Eufaula Campground, visit lakeeufaulacampground.com.