Located outside the small community of Half Moon Bay, Calif., but only 30 minutes from downtown San Francisco, Lemos Farm is a combination amusement park and family farm. Since 2019, the farm has hired between 15 and 20 Workampers annually to help staff the fall Pumpkin Patch event.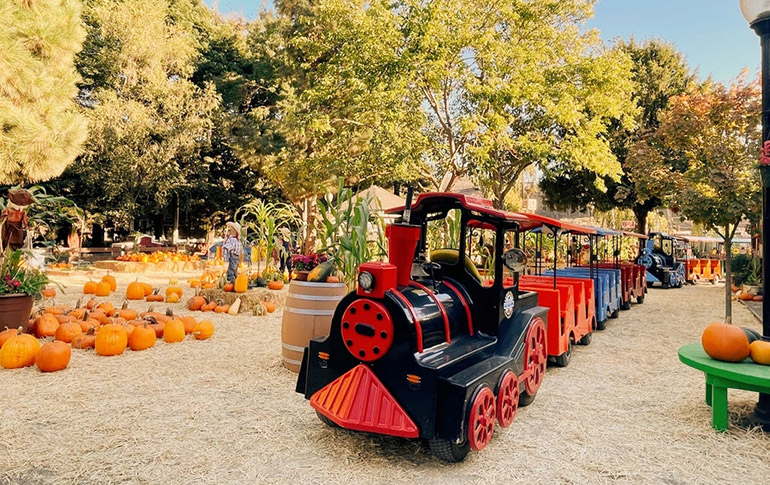 by Greg Gerber
Visitors can interact with a variety of farm animals, enjoy pony rides, travel around the grounds on a vehicle-pulled train, or try their hand at operating a real excavator. People can even do yoga with some goats, or enjoy a snack and sandwich from the deli.
Fall is a wonderful time of year when Lemos Farm is transformed into a Halloween palooza featuring a haunted house and other special attractions. Best of all, guests can nibble on some pumpkin pie or pumpkin-flavored ice cream, and even select their own pumpkin to take home.
Since 2019, the farm has hired between 15 and 20 Workampers annually to help staff the fall Pumpkin Patch event. It starts in early September and continues through mid-November.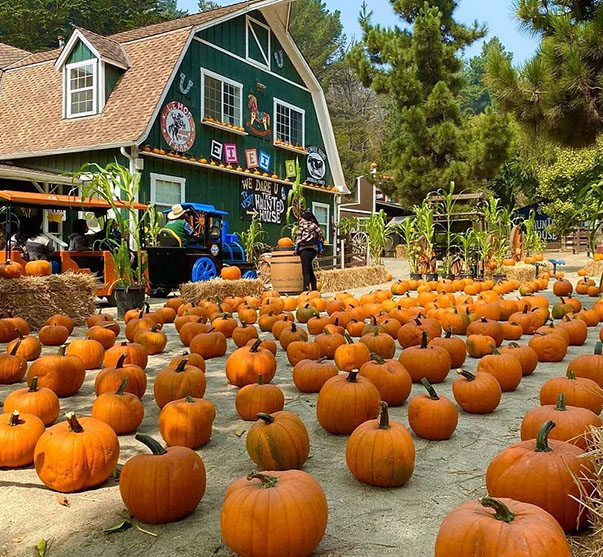 "Each year, it's a challenge to staff our seasonal operation, but Workampers provide us with an amazing opportunity to hire enthusiastic and experienced people who we can depend on for our fall season," Frank Lemos, general manager, said.
Workampers help in many ways from driving hay rides, to selling pumpkin pie and ice cream, to supervising the farm's petting zoo. The farm is open daily from 9 a.m. to 5 p.m. in October. In September, it is open Wednesday through Friday, but only operates on weekends in November.
"Work on the farm is very fun and unique. There is truly a role for everyone," Bob Lemos, who grew up on the farm established by his grandfather, said. "We love to teach our Workampers multiple positions so we can give them flexibility to work different jobs while they're here."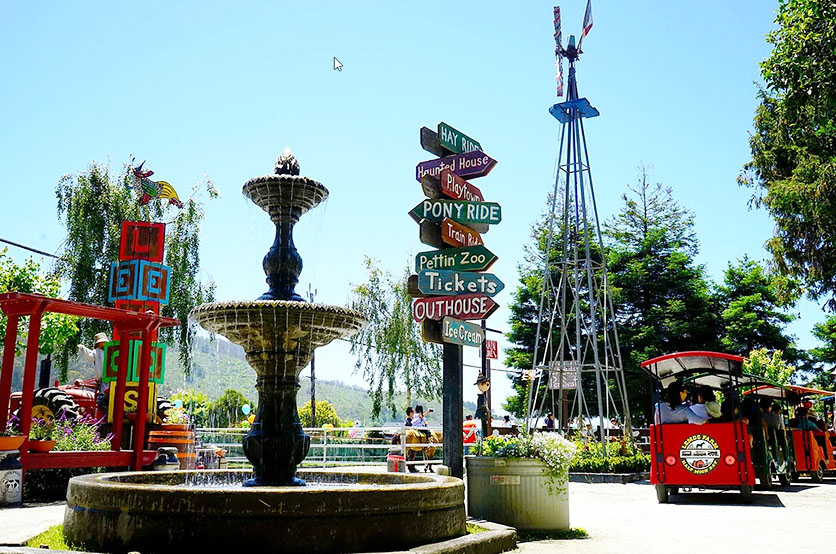 As essential members of the Lemos Farm staff, Workampers benefit the operation in a number of ways, Frank said.
"Generally, they are reliable, hardworking and experienced people who enjoy their work and genuinely want to be here," he added. "Typically, our Workampers are great with kids as well, which is a huge bonus because we mostly interact with families and young children throughout our day."
Workampers often have a special knack for making visits memorable for families simply because of the way they interact with guests.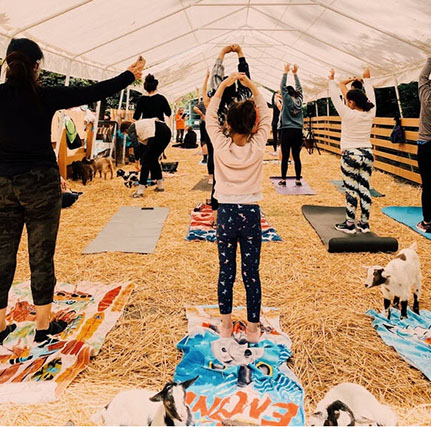 "One of our fondest memories goes back to 2019. It was our first year hosting Workampers, and one in particular lit up the room," Bob said. "Seth could play the guitar like no other and had the voice to go with it. We still talk about nights when he would perform around the campfire singing songs and sharing laughs."
"We also asked Seth on special occasions to perform for guests on our hay ride," he added. "Kids especially loved his baby shark renditions. We still talk about it to this day."
Lemos Farm is accepting applications for Fall 2023. More information is available at www.lemosfarm.com, where people can apply online.
---
Thanks for reading the Gone Workamping blog from Workamper News. Join Workamper.com today to see all the new job opportunities for RVers, as well as the training and resources to confidently find the right Workamping job for you – easily and securely.