Today's blog is an excerpt from the March/April issue of Workamper News Magazine in 2018. So many people are ready to embark on the journey of Workamping and there are more now than ever going solo. Workamper News interviewed several solo Workampers for this issue and here is one of them…
This article comes from an issue of Workamper News magazine. COPYRIGHT by Workamper News. IT IS A VIOLATION OF U.S. COPYRIGHT LAW TO PUBLISH, POST, BROADCAST OR PHOTOCOPY ANY PORTION OF THIS PUBLICATION.
Solo Workampers may not be what many Employers consider to be their ideal applicants, but the reality is that many amazing people do this alone! Some travel solo by choice or situation, while others are part of a pair where only a partner is looking to find work on the road. Regardless of the reasons, solo Workampers are flocking the roads in all types of rigs ranging from converted vans to Class As, and they are ready for their next Workamping adventure!
Meet Kristy Halliday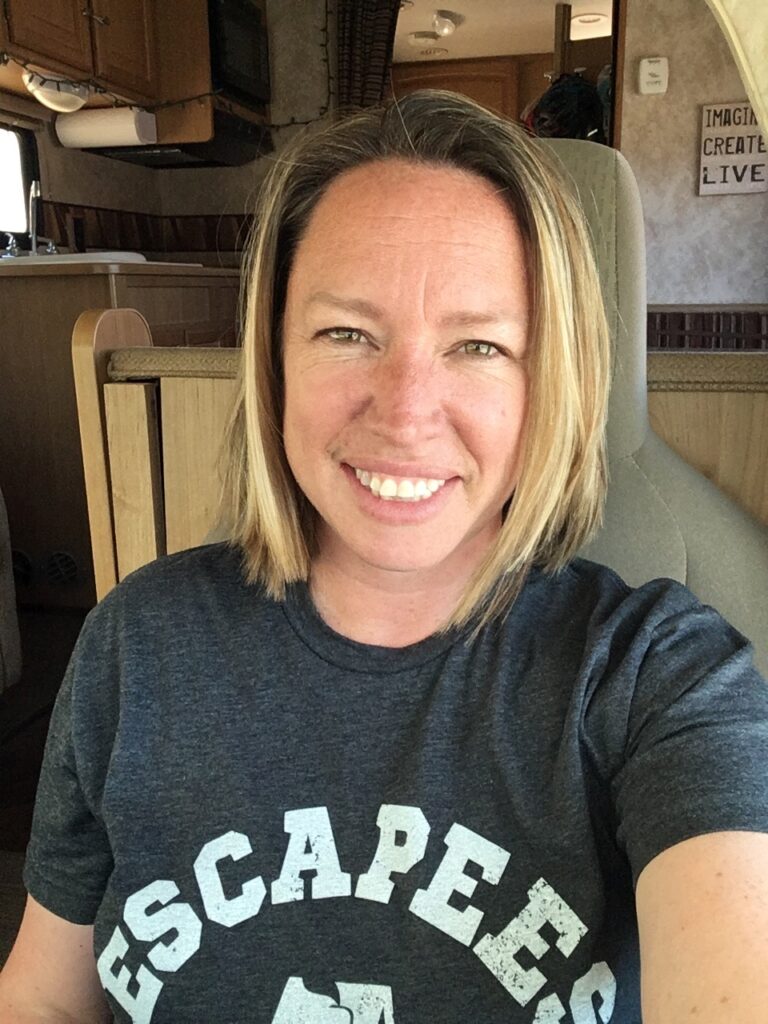 She has been traveling now for 5 years in a Class C.
What inspired you to live in an RV? I had wanted to do a US road trip for at least 10 years and finally committed to a 5 month journey. The desire to have a comfy bed, a stand up shower, and the ability to transport my Vespa scooter, led me to buying the C Class RV. Plus, it made more financial sense than renting.
Just before starting my return-leg homeward from west back to the east coast, I took an RVing Women's Maintenance Class. The single, widowed, divorced solo traveling ladies in that group inspired me so greatly that I gave myself a two year commitment to attempt full time living in the RV. So, I promptly headed to an Amazon CamperForce job in Nevada to network with other full timers and learn how they finance and manage their lives on the road.
How were you able to embark on this new life of travel? What steps did you take? Having committed to the initial road trip, I'd already left my job. I gave my boss four months notice that I'd be leaving; I moved out of a rental apartment and put my remaining belongings in storage. I was in good shape financially and in good health and with my family all being overseas, it was fairly easy for me to just stay living in the RV. The logistics of creating a mailing address and home state were made easy through the Escapees RV Club mail service.
What was the hardest part? What was the easiest? I had never been in an RV prior to this experience and not knowing what I didn't know was rather daunting! Albeit the RV community, both online and the campers and Workampers I met along the way always helped answer questions and offered assistance whenever needed.
What was the most surprising? Having mostly flown from city to city, once I started my drive across country, I was totally surprised by how many people have RVs in their driveways and how many RV parks there are around the country; and further still, how many people were already living on their wheels!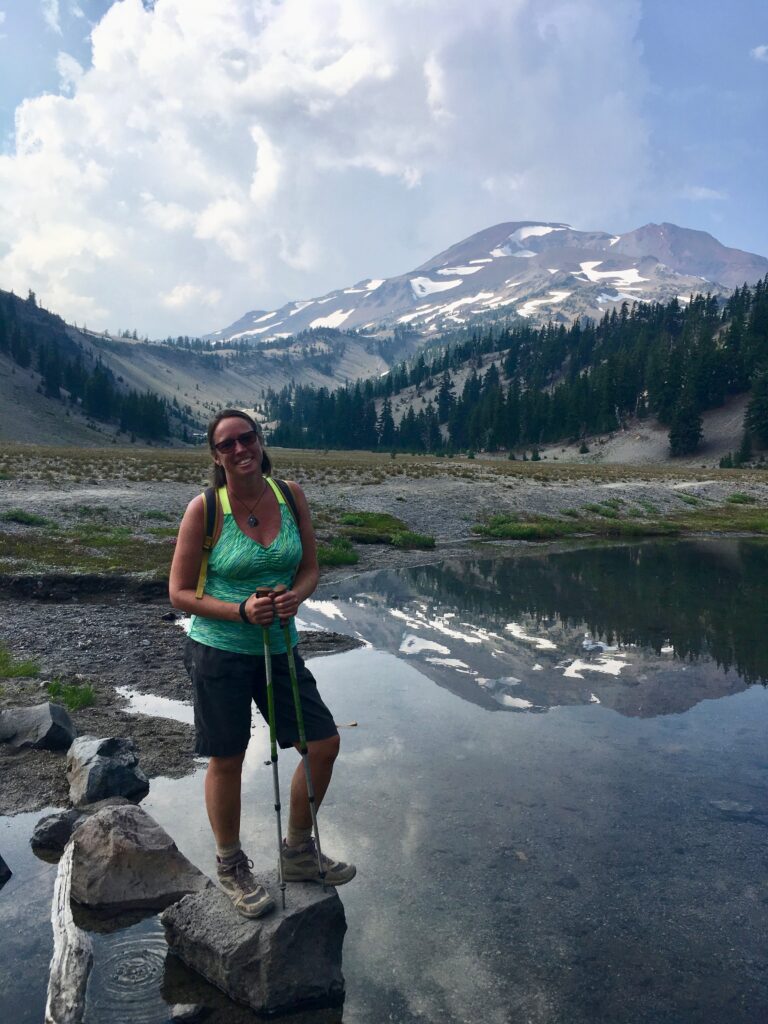 Do you have an end date? I can't foresee an end date unless something catastrophic happens that I am ill-prepared for. I am still very happy with my decision and choices.
How many Workamping adventures have you had & what do you love most about them? I had previously worked for just three different companies over the previous 17 years. In the last four years, I have had 10 entirely different jobs in seven different states!
I have returned to most of these job locations for a second time, to maximize all the learning and friends from the first visit! I have camped in 23 different states and looking forward to exploring many more.
Where do you plan to travel in 2018? I am currently working at the Yukon River Camp on the Dalton Highway which includes room and board. In spring, I'll return to the RV in Oregon and work at Twin Lakes Resort on the Cascade Lakes Highway. Come October, I'll be hankering for travel so I plan to very slowly venture down the west coast.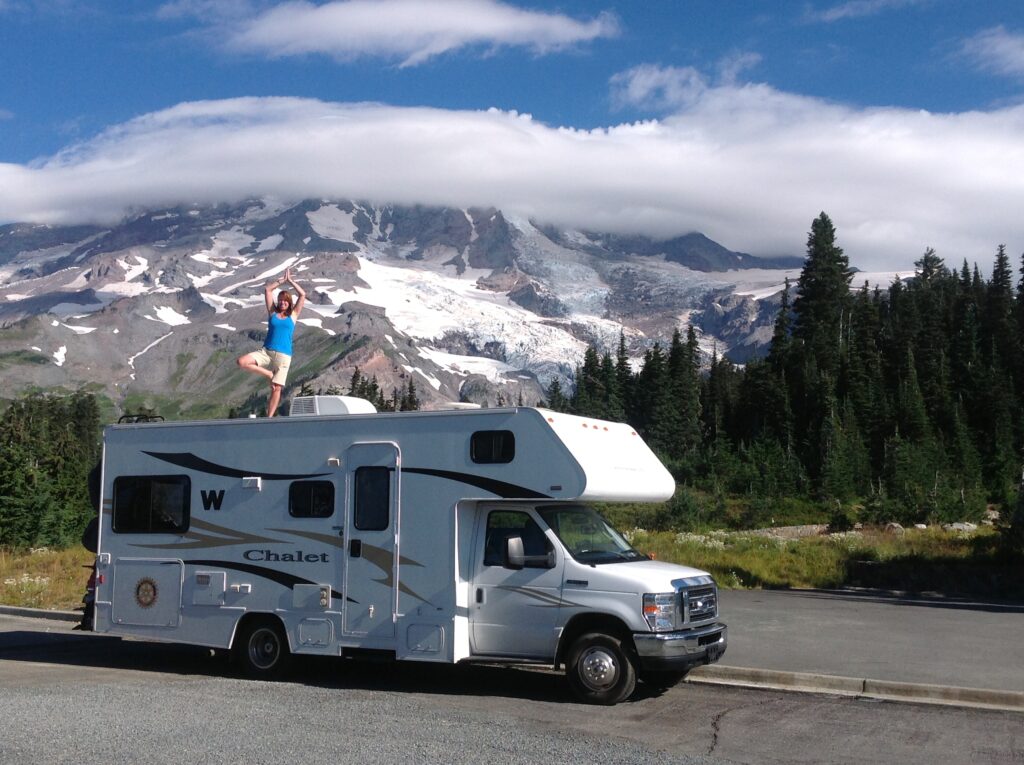 What do you do for money on the road? I have been working seasonal positions that include or offer greatly reduced FHU camping rates. I also own a rental property overseas and that income acts as a cushion for fixed outgoings.
Best Workamping jobs so far have been? I enjoy retail and hospitality positions. Last summer, for the very first time, I was a server at a small, but busty restaurant at a lakeside resort. I enjoyed the constant hustle and bustle and customer engagement. After work, I would paddle board into the middle of the lake to watch the sunset over a reservoir just 100 feet from my RV.
Do you feel that Workamping and the ability to travel extensively has changed you for the better? How so? Absolutely! For me, the ability to keep choosing jobs and locations and to work when I want is so freeing. Plus, each job adds new skills, experiences, friendships, adventures and opportunities!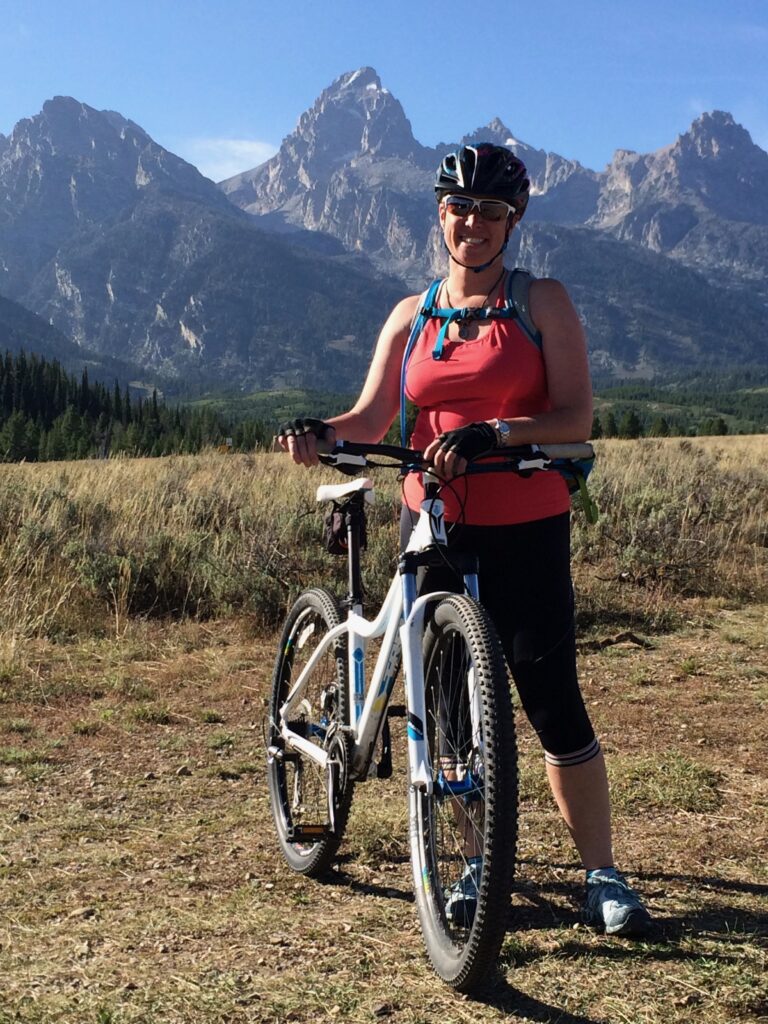 What's the funniest thing that's happened while on the road? Bumping into Workamper friends in random parts of the country when least expected. This seems to happen more and more frequently!
Most valuable takeaway from choosing long-term travel? I have always been a frequent traveler, but having the luxury of time to stay a while – or to pause in a community while Workamping – lets you travel so much deeper than before. To have favorite hikes and places; to learn more about the local environment, terrain, history, culture and to embrace a stronger connection to a place…then allowing you to return or move on as you see fit.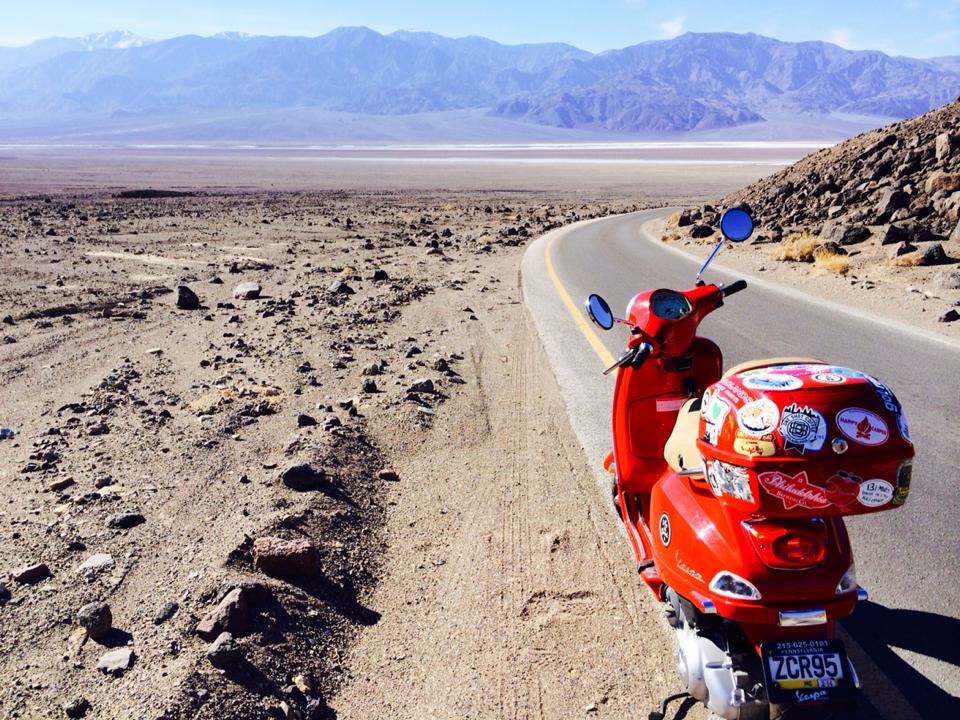 What advice do you have for new Workampers? Roam, seek out new experiences and destinations., and inspire others to achieve their dreams too…whatever theirs might be!
---
Thanks for reading the Gone Workamping blog from Workamper News. Join Workamper.com today to see all the new job opportunities for RVers, as well as the training and resources to confidently find the right Workamping job for you – easily and securely.