The biggest help to ensuring the Workamping job you take won't be a negative situation for you is to do your due diligence BEFORE accepting the job. Not every job is right for every Workamper, so get as much information as you can so you can make the best decision for yourself.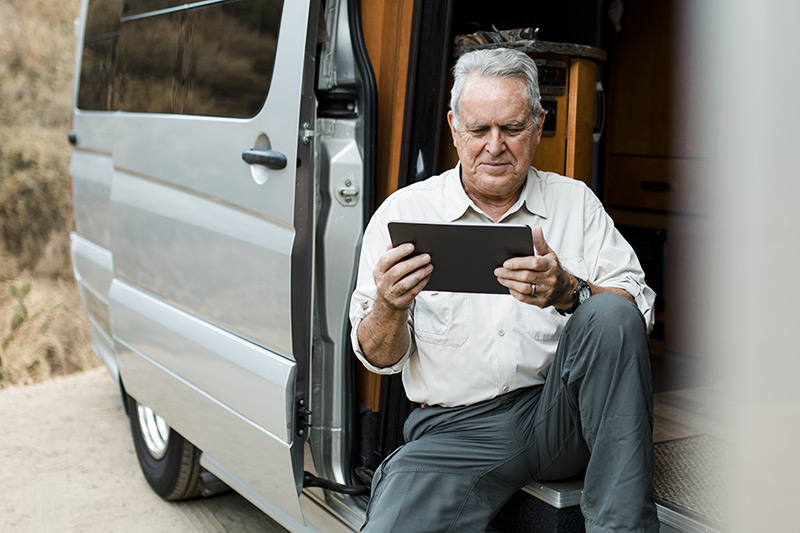 An idyllic-sounding opportunity appears in your email inbox thanks to the Job Alerts included with your Diamond Workamper News membership. You think, "this could be the one!" Now, let's not get over-excited. It's time to put on your investigator cap and sleuth out the details.
First Things First – Before Communicating with the Employer
(Exception: If the position advertised is for one person/couple starting immediately and it sounds like a potential match for you – take quick action to get your foot in the door and send an inquiry per any instructions provided in the ad. You'll still want to do your due diligence, but you don't want to wait too long and end up in the back of the applicant line!)
Let's start with the "low-hanging fruit" of the info-search – a general internet search. Most of the time – but unfortunately not always – you will know the business name from their help-wanted ad. Plug that in to your favorite search engine and see what the Internet provides.
First, make a thorough pass through the business' website. Look for an "About Us" page, read any policies/terms/guidelines/rules you can find, look through any photos, etc. Try to get a sense of the business. The way their website looks, functions, and provides detail can give you a sense of how the business is operated.
If your Internet search results include links to websites that offer review features (Google, Yelp, TripAdvisor, and even social media sites like Facebok), take a look at some even though the reviews were likely provided by customers and not necessarily Workampers or others who worked there.
Familiarizing yourself with the business in general may give you the answers to some of your questions, while generating more questions to add to your list to ask about during your interview.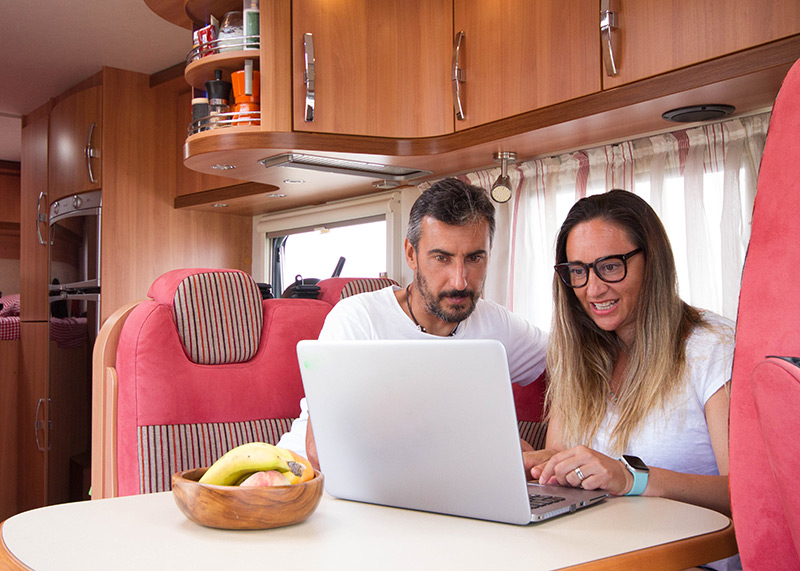 Next Steps – Workamper Reviews
Hearing from Workampers who have worked for that specific Employer before can be helpful, but be cautious. Everyone has their own unique perspective, preferences, and attitudes. Something that was a negative for one person would not be a negative for another. If a negative experience was the result of an issue with a manager, is that manager even still there? Etc.
We provide three avenues at Workamper.com for connecting with fellow Workampers:
Praise Your Employer. Find out if other Workampers have had a positive experience with XYZ Employer. Click on the Praise Your Employer button on your Dashboard. You can search for a specific employer by typing the name in the search box and then clicking the Search button next to it. If you find the employer has stars, you can click on the stars to get the email address of the star poster and email them if you have any specific questions.
Workamper Experience Reviews. This tool allows for Workampers to provide feedback about their experiences working for particular employers. Then, when you are looking for information on an employer, you can search the Workamper Experience reviews to see if there is any info that's been posted. The posts can be positive, negative, warning, or just looking for or providing additional information.
Member Map. Search for the city that the job you are considering is in. See if any Workampers are there now. Click on a Workamper's pin to see their info and contact them to see if they happen to be working for the Employer you are currently researching.
Now You're Ready for the Interview
You've done as much as you can on your own – now it's time to get the real details from the Employer. Interested applicants should follow any instructions provided in the help-wanted ad, but whatever the process is, it will hopefully lead to a live interview. This may be over the phone, via a webcam call, or even in-person if you're close enough in proximity.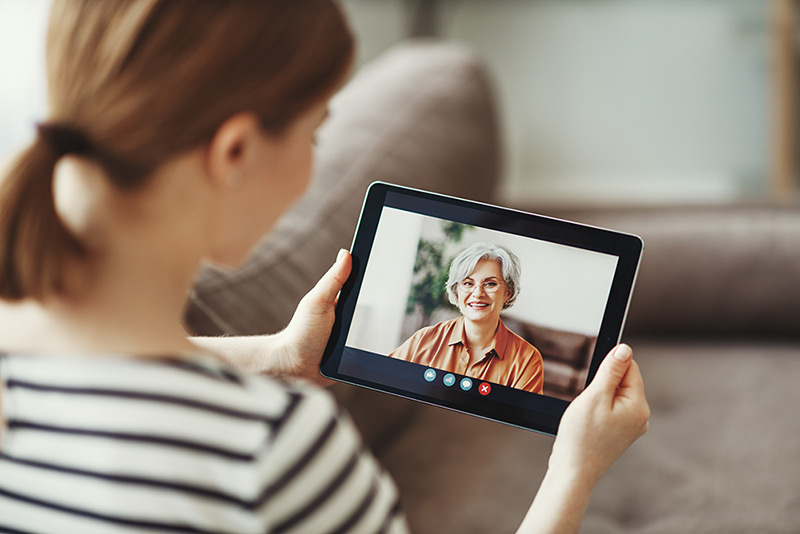 Be prepared with your list of questions you need to answers to before you can say "yay" or "nay" to the opportunity. If you do not feel confident yet about all of the questions you should be asking the Employer, we have some articles for our members in the Article Index at Workamper.com that can help. Look in the Job-Finding Tools category.
If the Employer is not willing to give you the time needed to get the answers to your questions, then it is up to you to decide if you're okay proceeding further with them or not.
Whatever you are seeking to do as a Workamper, Workamper News can help you with connecting to the widest variety of opportunities available. Become a member today to get connected with the resources that will give you the confidence and know-how to find your 'right place.'
---
Thanks for reading the Gone Workamping blog from Workamper News. Join Workamper.com today to see all the new job opportunities for RVers, as well as the training and resources to confidently find the right Workamping job for you – easily and securely.