The Midwest consists of about a dozen states in the northern central part of the country. Depending on who you talk to, the states included in this region will vary. However, one thing that many people may agree on is the perception that there isn't much to see throughout most of them. They are a collection of states you may have to drive through to get to more "interesting" places.
As a "seasoned" seasonal workamper, I have never heard of anyone frantically searching Workamper News, looking for their next workamping gig in a midwestern state like Kansas. Why would they? There's nothing to see there, right?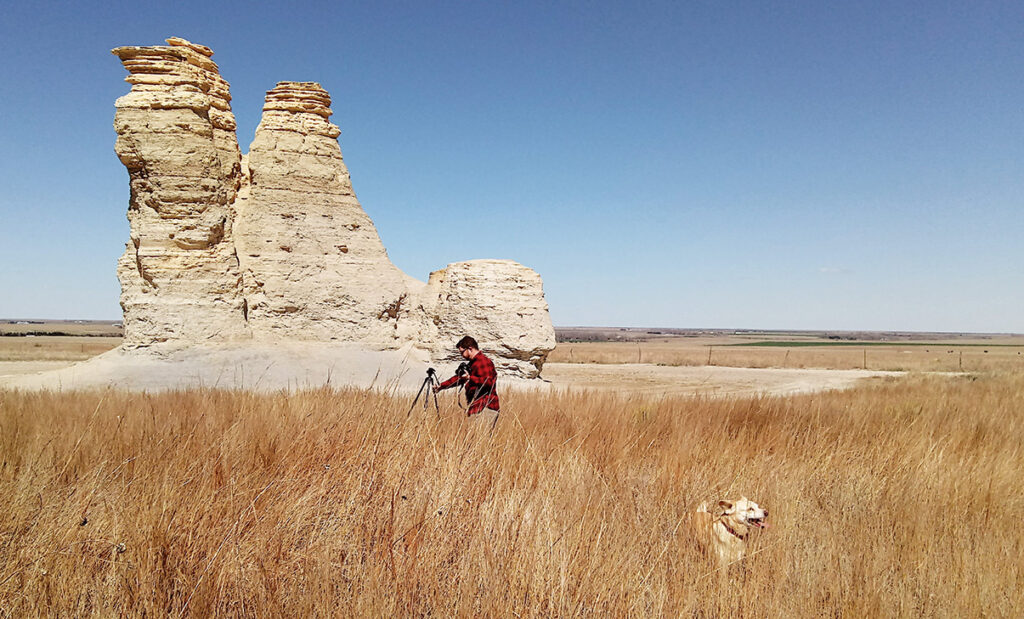 by Levi & Natalie Henley of Henley's Happy Trails
This article comes from an issue of Workamper News magazine. COPYRIGHT by Workamper News. IT IS A VIOLATION OF U.S. COPYRIGHT LAW TO PUBLISH, POST, BROADCAST OR PHOTOCOPY ANY PORTION OF THIS PUBLICATION.
We felt that same way when we started workamping five years ago. We were working our first workamping gig in northern Nevada when we decided to apply to USI RV Park in Wichita, Kansas. Like many others, Kansas was not our first choice. We had searched Workamper News tirelessly for a gig in January. We first checked all the places we wanted to go and see, you know, anywhere but most of the Midwest. After widening our search parameters to include anyplace offering a job, we found USI.
After applying for the job and speaking with the owner, we were hired. We would be staying there over the winter and taking off in the spring. We didn't know exactly what to expect out of Kansas. To be honest, we didn't expect much. We ended up returning the following year and the year after that, totaling three winters in Wichita. The experience changed our perspective on workamping in the Midwest.
Prairies and Salt Mines and Castles…Oh My!
Once we had taken the job in Kansas, we figured we would really have nothing to do but view flat farmland for several months. We were pleasantly surprised to find that there were many amazing and unique sights to see in the Sunflower State.
Tallgrass Prairie
At one point, the United States had over 170 million acres of tallgrass prairie. Most of it has been plowed under and developed. Today, the majority of the 4% that remains is protected by the Tallgrass Prairie National Preserve in the Kansas Flint Hills. The Preserve has 11,000 acres to explore with beautiful landscapes for hiking, bus tours, and events.
There is something quite serene about hiking one of the trails and looking around to see grass, 3 and 4 feet high, dancing in the ever-blowing Kansas wind. We hiked to some of the historical buildings, and at times, it was as if we stepped into an old farmhouse painting. This particular ecosystem is unique to Kansas and we went back multiple times.
Prairie Fire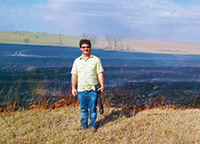 Around springtime, it is not unusual for farmers and ranchers to purposely set prairie fires on their land. Back in the day, Mother Nature took care of the prairie with lightning strikes causing natural prairie fires. These fires which are usually fast-burning would quickly burn off the old dead tallgrass to make room for new green shoots to spring up.
Humans are not keen on letting fires randomly erupt on their land, endangering buildings and property. Many natural fires are put out before they are able to do their job of clearing the land. It is for that reason that landowners will hire companies to set controlled fires to burn off the old grass to make room for new green grass to grow for their cattle to graze on.
We had never seen a prairie fire before. One day, during the spring, we stumbled across an area that was being burned that day. We got some awesome shots standing next to the fire as it burned.
Castle Rock
Castle Rock is a limestone pillar rock formation that was used as a landmark for the Overland Trail in the 1860's. Its name comes from the fact that it resembles a castle rising up from the prairie. The castle formation and nearby badlands give a unique landscape in the middle of what is otherwise flat plains and prairie land.
It was fun to imagine how the people traveling the trail in early history felt when they glimpsed the tall structure rising out of the flat land they had been traveling. Even if you aren't a pioneer history buff, anyone can enjoy a large amount of hiking and photo opportunities this location offers.
Stratica
Stratica is a salt mine 650 feet underground. One part of it is actively mined. A separate section, mined in the early to mid-1900s, has been opened up as a museum. The mine is huge, large enough to drive a couple of cars through in some places. Visitors to the mine brave a 90-second ride down a dark shaft to kick start their underground tour.
One of the coolest things we were able to do was participate in Strataca's annual 5K run. We learned about it on our tour and when we decided to come back to our workamping job for another season, we signed up for the run. If someone told me I would be running a 5K 650 feet underground in a pitch dark tunnel with nothing but a small headlamp, I wouldn't have believed them. It definitely was an experience we won't be forgetting soon.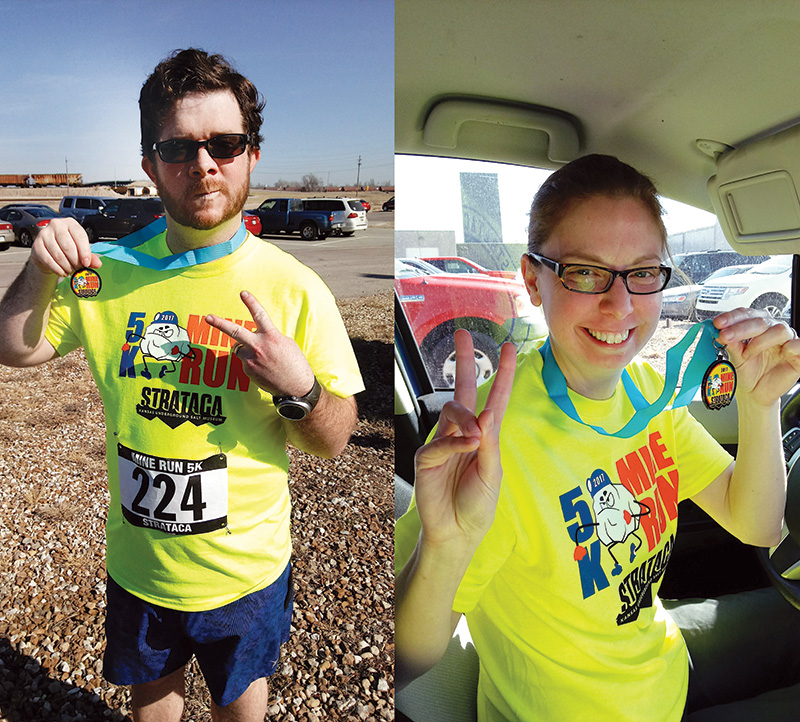 Ideas Shaped the History of this Midwestern State
Coronado Heights Park
This park was named after Francisco Vasquez de Coronado. He heard a rumor about a Native American camp in the area that supposedly used gold pots and pans and decorated trees with gold bells. He never did find his city of gold but the heights that tower 300 feet over the surrounding Kansas land provide breathtaking views and serene hiking trails.
Oz Museum
We took a drive out to Wamego, Kansas, to see the Oz Museum. We were impressed and  amazed at the many props from the film, history of the book and much more.
The Wizard Of Oz is so ingrained in our society that it would be difficult to find someone who doesn't know the story. There aren't many folks that are aware of the back story surrounding the making of the movie. There were all kinds of issues and difficulties encountered by the actors and filming crew. Visitors to the museum can read about and view actual footage on these instances. For instance, did you know that the actress that played the wicked witch suffered rather bad burns on her face while filming? The color cameras used for the majority of the film required lights so hot on set that they had to stop frequently to take breaks because the cast would overheat.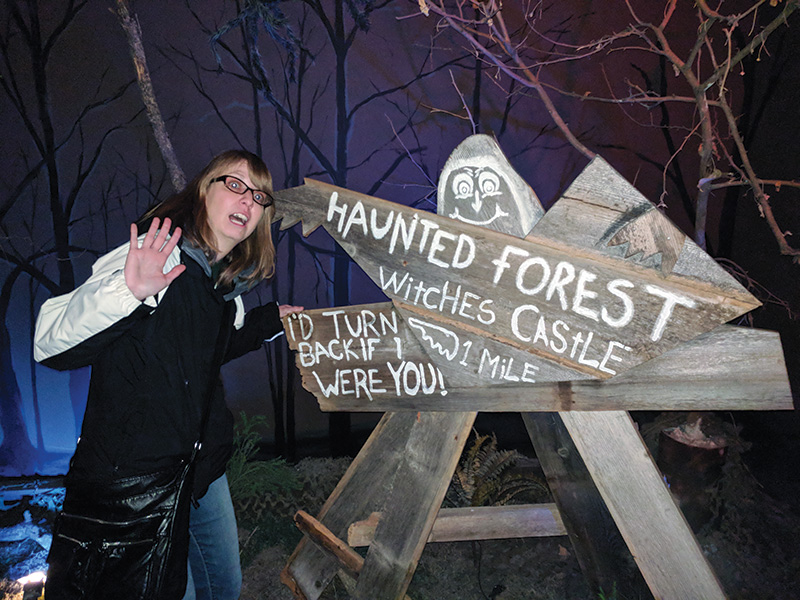 Once we returned to the streets of Wamego, Kansas from the land of Oz, we walked a few business doors down and sampled some wine and chocolates at the Oz Winery. The town is small and the museum is not particularly on the way to anything, but it is one of those almost hidden treasures scattered about the United States.
Yoder
Amish communities can be found dotted around the US. Yoder, Kansas has a distinction of catering to the tourist crowd during summer months. The town is pretty quiet during the winter other than an occasional horse and buggy driving down the road. We found Borntrager Dairy while exploring the city. This small dairy operation sells fresh milk, cheese, and meat from grass-fed cows.
They also have a steady supply of homemade baked goods and sweet dill pickles. That's right! Take a dill pickle and add some sugar. They are perhaps the best pickles I had ever enjoyed. We usually would make our way to the quaint little town once a month to replenish our supply.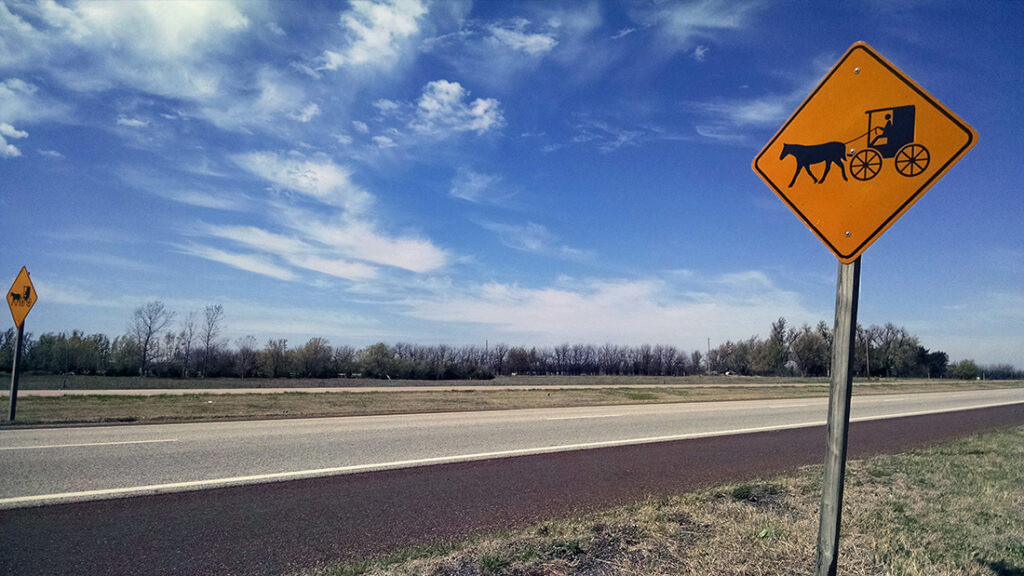 Little House on the Prairie
If you have ever been a fan of Little House on the Prairie, you can take a drive to the Little House on the Prairie Museum in Independence, Kansas. There you can get a feel for how pioneers lived and view a recreation of the cabin where the author Laura Ingalls Wilder lived. Though the cabin has been reconstructed, it sits on the same piece of land that the original once stood.
The coolest thing about sights like this one is many like it are scattered all throughout the Midwest. Finding them and piecing together the slices of life here and there give an amazing view of the men and women who took part in settling the lands and ultimately created the nation we live in today.
We Learned How to RV in the Cold
Many RVers flock to warm locations during the winter. My wife Natalie and I don't blame them. In the case of Kansas, that was where the job took us. After spending three winters in Wichita, however, we have searched for more mild locations in the last two years. Don't get me wrong, we are glad we experienced the extremes of living in subfreezing temperatures for a few months.
From how to heat tape a hose to how much propane it takes to live in these environments, every lesson we learned was another skill or tool in our toolbox of living life on the road. Some of those lessons were learned the hard way like waking up to find our refrigerator not working in zero degree weather because the cooling liquid froze. It turns out, a small heater in the outside refrigerator vent can not only fix this but prevent that problem in cold weather.
We found that just because the weather was colder than a cast-iron latrine on the shady side of an iceberg, it doesn't mean you can't find things to do. We did our share of bundled up hiking but the wackiest thing we did was participate in the Hangover Half run.
It was a series of three 5K's in a row between New Year's Eve and New Year's Day. The first one poured beer for the runners every mile; hence the name. The weather was so cold, the beer would freeze solid in your mug before you could drink it. The second run took place right around midnight and the third started at about eight in the morning while the weather was -4 degrees Fahrenheit.  Participating in the run with all of the other crazy locals gave us a sense of being part of a community.
Giving Back to a Place that Gave us So Much
We had a pretty decent workamping schedule, three days on and three days off. This gave us plenty of time off. After spending a season there already and exploring much of the town, we decided to find ways to get involved with the community as well as give back to it. For example, Natalie and I started volunteering at the local Humane Society. We would set aside a couple of hours on our days off to go walk the dogs and give the cats much needed human contact. Keeping constant human contact and spirits up is paramount in helping these pets to be adoptable.
We have stayed in places with more to do than we could imagine. Places that have one tourist area to see after another or large national parks nearby to enjoy on our days off. Having said that, one of the most lasting memories I have as a full time RVer is giving much-needed love and attention to pets in need at an animal shelter in Wichita.
I found a scuba diving shop called Amber Waves Diving Company. Kansas isn't exactly known for its sensational dive locations. I admit, there aren't many in the state, but people still want to learn to dive. I introduced myself and let the owner know about my instructor certification. He allowed me to assist with their pool classes whenever I had time. I ended up assisting with the dive classes taught at Wichita State University.
One of the instructors noticed my Star Trek shirt one day and told us about the local Star Trek fan club, the USS Jeannette Maddox, NCC 14514. We were invited to one of the meetings and decided to go, as we are big Trekkies. The club is involved heavily in community cleanup projects, donating food, and a host of other community-oriented projects all while sharing their love for Star Trek and anything Sci-Fi related, as well. We were invited to their Christmas dinner and had a great time.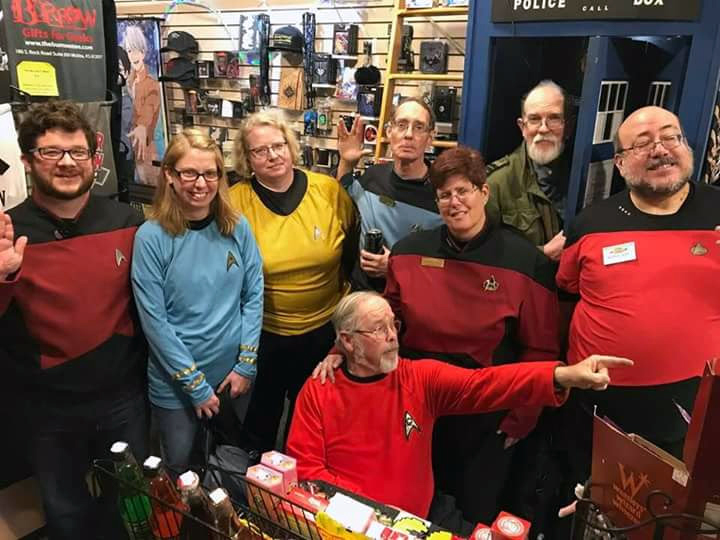 We attended their monthly meetings and absolutely loved spending time with the crew. Their professions, life stories, personalities, and hobbies varied greatly, but our love for a show brought all of us together to do good and have fun in the community.
If You Get a Chance, Explore It
Kansas isn't the only state in the Midwest we have workamped in. We have also spent time in Minnesota, Michigan, and South Dakota. We have found that every part of the north-central portion of the United States has beautiful landscapes, unique and amazing things to see, good restaurants to try and of course some interesting people to meet.
As RVers and fulltime workampers, we consider ourselves explorers. My wife and I chose this lifestyle to discover new places, faces, and of course food. No one could have told us when we started this journey that in Wichita, Kansas we would find some of our most memorable experiences. We could not have guessed we would have not only developed friendships with co-workers and locals alike, we would also, in our own way, become part of a community in the Midwest.
So yes, the Midwest isn't on everyone's mind when it comes to their next workamping gig or sightseeing destination. You may not find many Midwest places on must-see travel brochures. I'd like to think that the brochures just forgot about those places and it's up to us, the explorers, to work our way around this country to rediscover them.
---
Thanks for reading the Gone Workamping blog from Workamper News. Join Workamper.com today to see all the new job opportunities for RVers, as well as the training and resources to confidently find the right Workamping job for you – easily and securely.