You've found a great job with a wonderful company in a fabulous location. You couldn't be more excited about your next Workamping gig. But, to ensure that both you and the employer are on the same page, you need to take the vital step of requesting a written work agreement.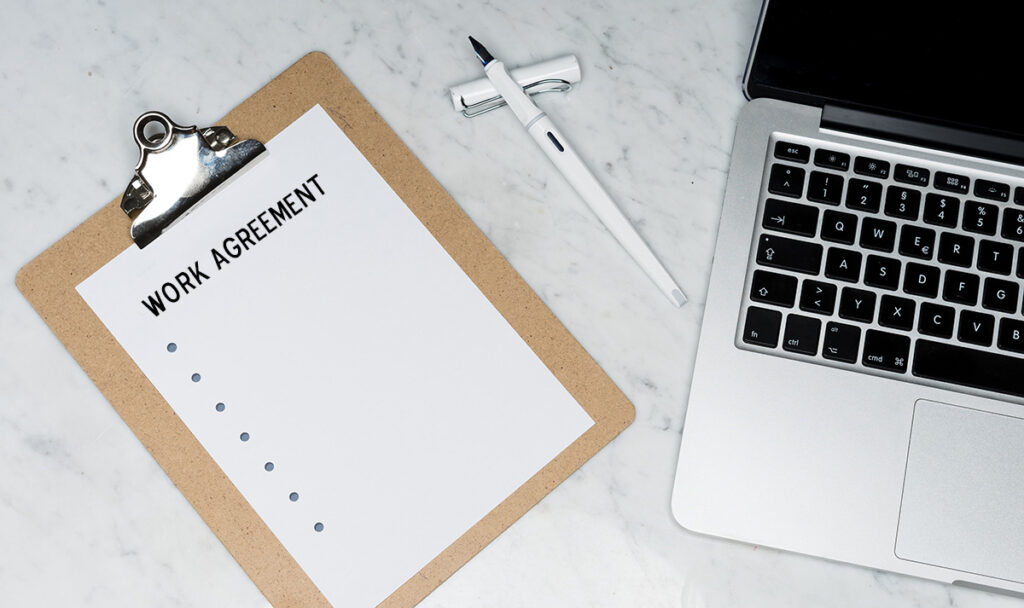 by Greg Gerber
Some companies may refer to them as a letter of understanding; however, the intent is the same.
They are an essential communication tool for spelling out key components of a job or company rules, such as:
Duties to be performed
Hours to be worked
Scheduled days off
Smoking, pet and uniform policies
Compensation provided
Whether an RV site is included and at what cost
Any exceptions the two parties agreed to
"Many times, employers may say something, but a Workamper interprets it differently than intended. Workampers can also interview with a number of potential employers over a few days and it's easy to confuse details about one company with another," Jody Anderson Duquette, Executive Director of Workamper News, said.
"When a job is accepted in October, details may be forgotten before arriving in May. That's also the case when a busy summer season is underway. It's easy to forget the terms of end dates and what kind of bonuses may be paid," she added. "Written work agreements do a great deal to eliminate misunderstanding and ensure a happier experience."
As the former human resources director for Adventureland amusement park in Altoona, Iowa, Steve Anderson drafted work agreements with Workampers for many years before he became the owner of Workamper News. After acquiring the company, he strongly advocated for other employers to create work agreements as well.
A work agreement is not a binding contract that can be used in court, he explained. Rather, the agreement just summarizes conversations, emails, and text messages to ensure Workampers and the employer have the same level of understanding.
"It is not, in any way, a binding contract. It is simply a tool to create positive and open communication about all the different aspects of a Workamping opportunity," Steve said. "By summarizing everything in one document, the employer is confident he or she conveyed important information, and Workampers indicate they understand it, too."
To avoid confusion, the agreement should be typed up in an easy-to-read and easy-to-understand format. It should not utilize a lot of legal jargon. Yet, both parties should sign the agreement and retain a copy for future reference. Some companies create paper agreements, while others use digital formats.
Ask For An Agreement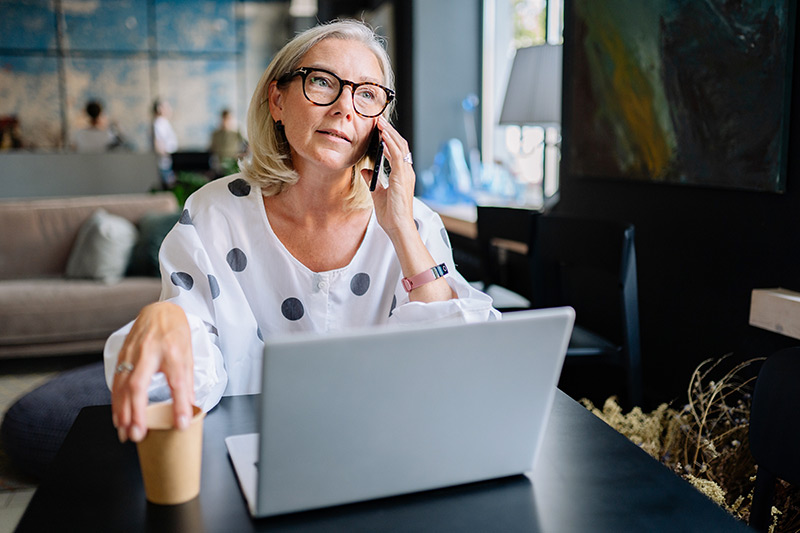 Some companies offer work agreements as a matter of policy during the hiring process, while other firms provide agreements only upon request. It is advantageous to a Workamper to ensure that one is provided before making any type of commitment.
A company will often email a work agreement to potential Workampers before an interview so everyone can go over it together on a phone call or Zoom meeting. Other firms will draft the agreement after the interview when an official job offer is extended.
"You want to avoid a situation where an employer says, 'We'll address that when you get here,'" Jody said. "Kindly explain that you'd really like to have this question answered before you travel hundreds of miles to get to the job. It's a bad situation all the way around if one party is expecting things to be a certain way when the job starts, but discovers later that those expectations will not be met."
Even if a Workamper is returning to the same company again the next year, it's still a good idea to get an agreement because people and policies may have changed.
"Yes, it is nice that people are returning, but they still need to abide by procedures or rules of operation," Steve said. "Agreements are a nice way of reminding Workampers of those policies."
Common Misunderstandings
When a promising Workamping assignment turns sour, it is often due to misunderstandings in one of these areas:
The start date and end date, and when Workampers can arrive or when they must depart.
Bonuses offered or expected, and whether Workampers are W-2 employees or 1099 contractors.
The Workamper's financial needs, including wages, minimum work hours and promised discounts or other perks.
If an RV site is provided free, at a cost, or in exchange for # hours of work.
The size, age, condition or power needs of the RV.
The work schedule, especially planned days off, such as to attend a wedding.
Whether work is performed all at once or in split shifts with a few hours in the morning and a few more in the afternoon.
General duties to be performed and by using specific equipment. For example, mowing the lawn with a push mower versus a riding mower.
Typical weather conditions and special requirements, such as working outside even if it's raining.
Special requirements not clearly disclosed, such as having to stand for more than six hours or needing to lift heavy items.
Just asking for a written work agreement often leads to greater respect between employers and Workampers because it signals a sense of seriousness and commitment to making the situation work favorably for everyone, Jody explained.
"Agreements are handy tools to have when a misunderstanding arises. For example, the schedule changes after starting a job so that you need to work nights instead of days. If it really bothers you, then you can ask the employer to have a conversation about what's going on," Jody said.
"You can use the work agreement to describe what you expected to happen when you arrived and ask for an explanation as to why it's a different situation," she added. "Perhaps there is a reason for the change that needs better communication. Or, it could be a situation where the employer has 20 Workampers and simply forgot what was promised to you."
When working for Adventureland, Steve used to insert a notation in the agreement that Workampers were expected to enter the park at the employee entrance and walk up to a mile to their assigned workstation.
"It is essential that Workampers ensure special promises are listed in the agreement, such as specific days off, working specific shifts or not performing some tasks, like cleaning restrooms," he explained.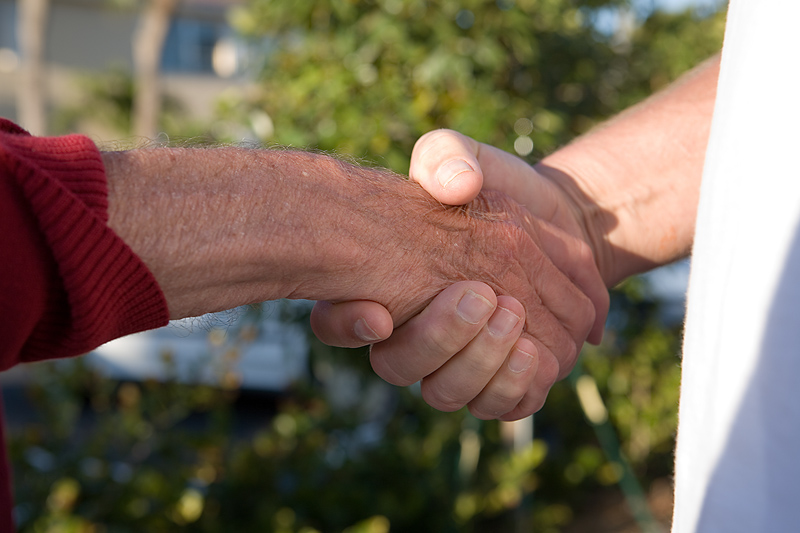 Can't Get an Agreement?
It may take while for a busy employer to draft and send an agreement, especially if that is something the company does not typically provide. So, be sure to give employers some grace by waiting a few days before following up. Many smaller firms don't have established human resources departments. That means the employer will likely need to draft an agreement at night or on the weekend.
What should you do if an employer doesn't want to provide a work agreement? That's where you need to trust your gut instincts, Jody said.
"When an employer isn't willing to provide a work agreement, it might be a sign the situation may not be right for you," she added. "Most employers see tremendous value in having written work agreements. Being unwilling to provide one may signal potential misunderstandings could lie ahead."
"If an employer is unwilling to provide an agreement after an interview, then you are elevating the risk that employer is not being forthright about what is expected or what is offered," Steve explained.
"Not having an agreement isn't a sign the company will be difficult to work for. However, it does raise questions," he added. "If a Workamper accepts a job without a written work agreement, then he or she must assume responsibility if things don't work out as expected."
Special Consideration for Employers
Drafting a work agreement may seem daunting at first. However, the good news is that once a template is created, then it only needs to be reviewed and updated annually. Be sure to include space to itemize any special considerations or promises made to a Workamper hire.
"The first year I started using work agreements, I had a one-page document," Steve said. "As time went on, the document grew to address more situations or things Workampers needed to consider before accepting a job. For example, we considered it important to convey summer weather could be hot and humid.
"Remember, the more things you disclose up front, the easier it is for Workampers to make informed decisions about working for you," he added. "The more Workampers know about the job, company, and area, the less likely there will be problems and misunderstandings about what's expected or provided."
When it comes to surprises, employers should try to ensure they are only good surprises, like wonderful staff parties and extra perks, Steve noted.
Workampers should not expect or assume that special accommodations will be made once they arrive at a job site. They should always be up front in addressing factors that are important to them. It's better to turn down what you thought could have been a good job if there is a possibility that you'd be miserable or irritated for several months.
"There is an old Chinese proverb which says the palest ink is better than the strongest memory," Jody explained. "Written agreements work the same way in reducing misunderstandings by giving busy people a record of what is expected as well as the terms and conditions of a Workamping assignment."
View Workamper News' sample work agreement here.
---
Thanks for reading the Gone Workamping blog from Workamper News. Join Workamper.com today to see all the new job opportunities for RVers, as well as the training and resources to confidently find the right Workamping job for you – easily and securely.