Email really helped make the RV lifestyle easier for Workampers, no question about that. It is convenient to get statements and other notices delivered electronically. Yet, even in 2023, there are still enough things sent via snail mail that you'll want them delivered to you wherever you may be traveling.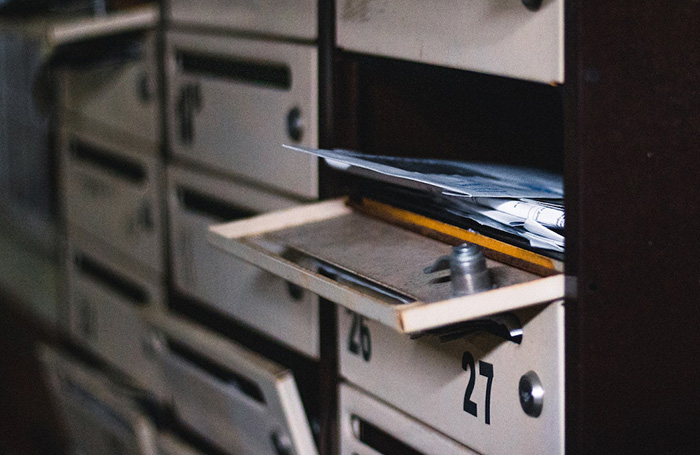 by Greg Gerber
Greeting cards are among those items and so are magazines. End-of-year tax documents are important, too. Business owners who get paid by check or who have items shipped to them also need a way to have mail delivered.
Fortunately, Workampers have several options for receiving mailed items. Here are a few:
Free Forwarding Through the Post Office
Anyone can have their mail automatically forwarded to a different address up to one year until the forwarding order automatically expires. People can also pay up to $39.95 to extend mail forwarding for an additional 18 months.
Activating this feature is as simple as filling out a PS Form 3575 (Change of Address) form at any post office, or do it online at moversguide.usps.com. Doing it online will incur a $1.10 identity verification fee. Whether you do it online or in person, prepare for a barrage of offers to arrive by mail or email.
Once the change of address form is submitted, every piece of first-class mail will be forwarded as it comes through the system. Items should start being forwarded in as little as three business days, but it could take up to two weeks to receive the first item.
There is no fee for this service; however, there are some limitations. For example, you can only set up one forwarding address. While that's helpful if you'll be at the same place for an entire season or two, it will be of little benefit to people who travel frequently in their RVs.
Changing a forwarding address requires the first one to be cancelled and a new order to be set up. That will cause delays in getting mail because some will continue going to the first address for a while as other items will be sent to the new one.
Workampers should always verify with their Employer if it is acceptable to use the Employer's mailing address as their own for the time they are there. Per the USPS, a Change of Address may not be filed with the USPS for an individual's mail addressed to an organization, or to the individual at his or her place of employment, business, or other affiliation either during or after the termination of the employment, business, or other relationship. The organization may change the address (but not the name) on mail to redirect it to such individuals. Therefore, it becomes the responsibility of the business to forward an individual's mail. Instead, Workampers may be able to use General Delivery at the local post office or acquire a post office box for the time they are at that location.
People can set up a premium forwarding service for their residence or business by paying a one-time enrollment fee of $25. All mail will be held at the closest post office. Then, once a week, it will be compiled and shipped via Priority Mail to the forwarding address on file. However, people will incur a $25.45 charge each week for the service, so fees can add up quickly.
For more information, visit www.usps.com/manage/forward.htm.
Mail Forwarded by a Trusted Friend or Family Member
When I first started RVing full-time, this was the option I used. Once a week, a relative would check my post office box and sort incoming mail. Checks would be dropped off at the bank, and everything else held for me until I provided an address to forward the material.
When enough important mail had accumulated and I knew I would be at a certain location for an extended time, my incoming letters and magazines would be stuffed into a Priority Mail envelope. That allowed a tracking number to be applied to the package, and it arrived in just a few days.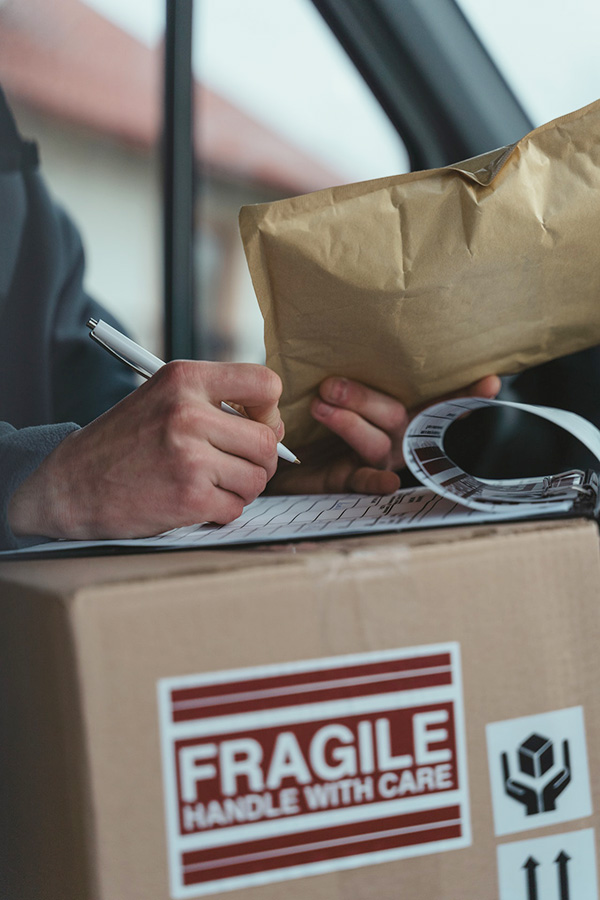 Besides the semi-annual cost to rent a post office box, the only other expenses involved reimbursing my relative for the actual cost to ship large envelopes to me. It costs just $9.95 to ship a standard 9.5×12.5-inch Priority Mail envelope anywhere in the continental United States. Boxes are a bit more, ranging from $10.20 for a small one up to $22.80 for the largest. Best of all, Priority Mail boxes and envelopes are provided free by the post office.
The only disadvantage was having to inconvenience someone else to check the mail and forward items to me. For that, there may be some privacy concerns.
Some campgrounds did not accept mail for guests. In those instances, I had mail forwarded to the closest post office instead. The sender simply addressed the item to my name c/o General Delivery, and added the city, state and zip code. To get the mail, I would go to the counter at that post office, submit identification and the clerk would fetch whatever was being held for me.
Mail Managed by a Mail Forwarding Service
About half-way through my three-year RV trip, my relative moved to a new city, so I set up an account with a mail forwarding service.
That required completing Form 1583 (Application for Delivery of Mail Through Agent), having it notarized and submitting it along with copies of my identification to the mail forwarding service. Once done, all items were forwarded from my home address and post office box to an established collection point. From there, the mail was securely held until I contacted the service and directed the items to be shipped wherever I needed them to go.
There are two such services often utilized by Workampers. They are:
Your Best Address, located in Sioux Falls, SD
Your Best Address is a family-owned and operated business that has been serving the needs of customers with a mobile lifestyle since 2005.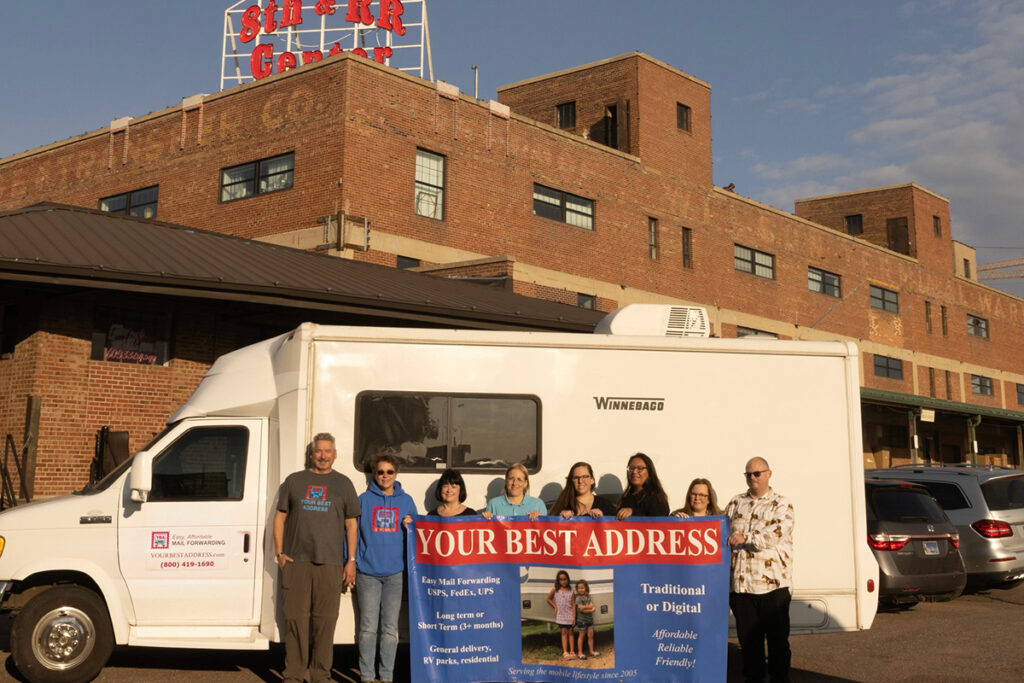 For $299 for the first year, which includes $50 toward an escrow account to cover postage costs, and $249 annually thereafter, Workampers can get a legal South Dakota address which can also be used to establish residency. The company also offers free assistance to Workampers to help establish residency and, for a fee, it will help register motor vehicles, RVs, motorcycles and boats.
All mail is collected and stored in a secure location where it can be forwarded on demand or according to a specific schedule. There are no limits to the amount of mail that can be received every month.
For $469 for the first year and $395 annually thereafter, Workampers can sign up for an enhanced digital service that alerts them whenever mail arrives and includes a photo of the front of the envelope, package or magazine. The recipient can then direct the company to hold the item, securely shred and recycle the unwanted mail, or open it and scan its contents. The scan is then forwarded to the Workamper at a cost of $1 per item and 50 cents per page.
The advantage is that Workampers can save money by limiting how much mail is saved and later shipped to a different location. People also know instantly whenever new mail arrives, and scans are often completed the same business day they are requested.
Regardless of which plan is selected, the Workamper maintains a "postage account," from which money is deducted to cover the cost of scanning letters and forwarding physical mail. The company automatically deletes obvious junk mail. For Workampers who are on the road only part of the year, Your Best Address offers a seasonal plan.
The firm does offer check depositing services and a choice of shipping options. For more information, visit www.yourbestaddress.com.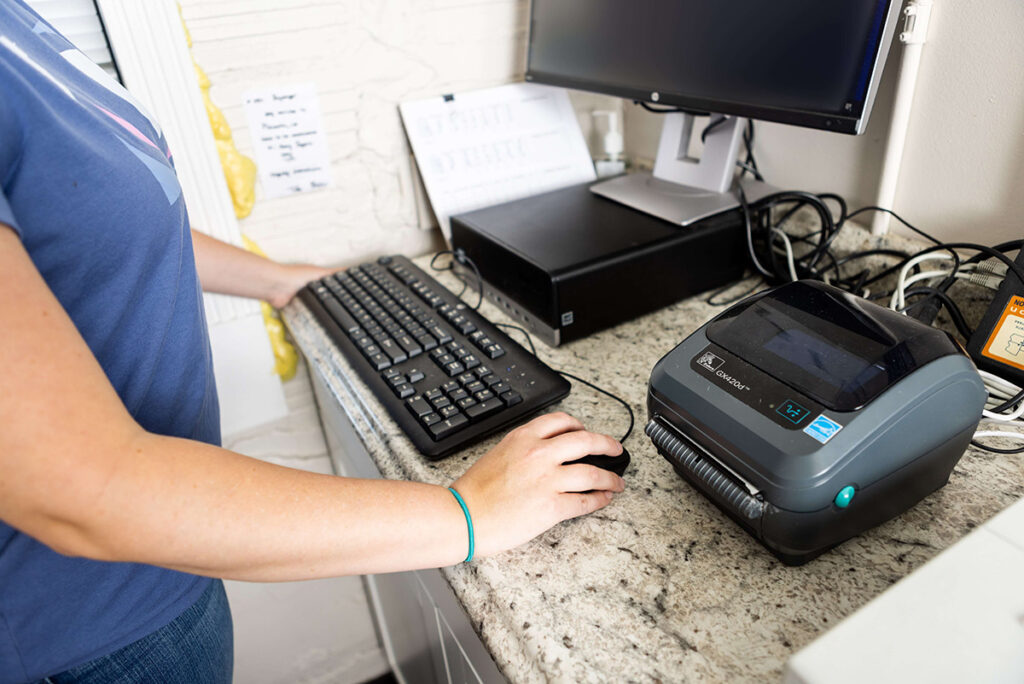 Fast Forward Re-mail in Lake City, FL
People who would prefer a Florida address, can set up an account with Fast Forward Re-mail. The company also helps Workampers establish a Florida domicile and register vehicles in that state.
Fast Forward offers three options for full-time Workampers. The pay-as-you-go Address Service costs $79 for three months, $149 for six months or $249 for a full-year. People must maintain a separate account to cover postage costs incurred to forward mail to a different address.
The Gold plan collects all mail and forwards it once a week to any address in the mainland United States for an annual fee of $999. That includes occasional packages and magazines. No additional fees are collected and Workampers do not have to maintain a separate account to cover postage.
The Platinum plan requires a one-time $4,599 fee, but covers mail forwarding service and postage for the rest of your life. Best of all, whenever you decide you no longer need Fast Forward's services, all fees are refunded back to you. According to the company's website, that is as close to free as people can get.
Plans cover two people, even if a spouse uses a maiden name. Additional people can be added to the account for $30 each, which includes collecting mail and forwarding it to the same address.
For more information, visit www.fastforwardsystems.com.
Common Complaints
There are several other providers offering mail-forwarding services to RVers. Fees for service and available options vary considerably. Some companies offer a very low monthly fee to entice new customers, then nickel and dime them for services provided.
The mail-forwarding service I used offered the ability to set up an address at one of many locations around the country. Although mail may have been collected at the address I selected when setting up service, all mail was held at that location and rerouted once a week to a central processing facility in another state. From there, the mail was processed so it could be scanned or forwarded to my actual location.
That caused significant delays when I was expecting a check. A customer would send a payment to my Tallahassee, FL address. It would sit there for a week before being shipped to North Carolina, where it could be sorted, scanned, opened or forwarded. It was not uncommon for it to take 18 to 21 days from the day a client mailed a check until I received it.
Workampers should investigate any company and carefully read reviews before signing an agreement. Here are some common concerns about mail-forwarding services:
Limits on mail received – Some companies limit the number of envelopes you can receive every month, and impose fees if you exceed that quota.
Limits on mail scanned – Although a service may accept a certain number of incoming letters per month, they will only open and scan a few pages of mail and charge up to $1 a page after that.
Hidden shipping fees – Some firms tack on additional fees up to $5 for "processing" every time they print a label. That's one label to forward all letters in a single envelope, but a separate label is required for every package.
Package storage – Some companies will accept packages, for a fee, then impose additional fees to store them based on either the size of the package or its weight, and add even more fees to forward the items.
Mail storage – Most companies will store mail free for a month. However, some will charge customers up to $1 per envelope to store it longer.
Check deposits – Some mail forwarding services will deposit checks for customers by stamping the back "For deposit only" and mailing it to the bank of their choice for a fee as high as $9.95 per check. Some companies base the forwarding fee on the amount of the check being deposited.
Expedited handling – While shipping first class may be free, Workampers can be charged an additional amount for "expedited" services to send it overnight or via Priority Mail.
Thanks to the marvels of email, a lot of things commonly mailed in the past can be delivered electronically instead. Yet, if you still want to receive traditional letters and packages, even when traveling around the country, Workampers have plenty of options at their disposal.
---
Thanks for reading the Gone Workamping blog from Workamper News. Join Workamper.com today to see all the new job opportunities for RVers, as well as the training and resources to confidently find the right Workamping job for you – easily and securely.