Maintaining a safe, mold free environment in our 26 foot motorhome is a top priority, more so with the fact that Levi suffers from asthma, I am pretty much allergic to all life springs about, and, of course, we have our pets (3 cats and dog) to protect. According to the Environmental Protection Agency (EPA), keeping an indoor space anywhere in the range of 30-60% can help prevent mold formation and respiratory issues.  There are a number of ways this can be accomplished including ventilation, the use of an air conditioner or dehumidifier when appropriate, and ensuring that current or potential damp areas remain clean and dry.
Purchasing a hygrometer (an instrument that measures humidity in the air) is a good idea to monitor air quality on a daily basis.  We are currently using the AcuRite 00613A1 Indoor Humidity Monitor for this purpose. It is mounted on the wall across from the shower, the most likely location for mold exposure, we deemed.  Second location in the RV is the kitchen, which is only feet from where the monitor is mounted.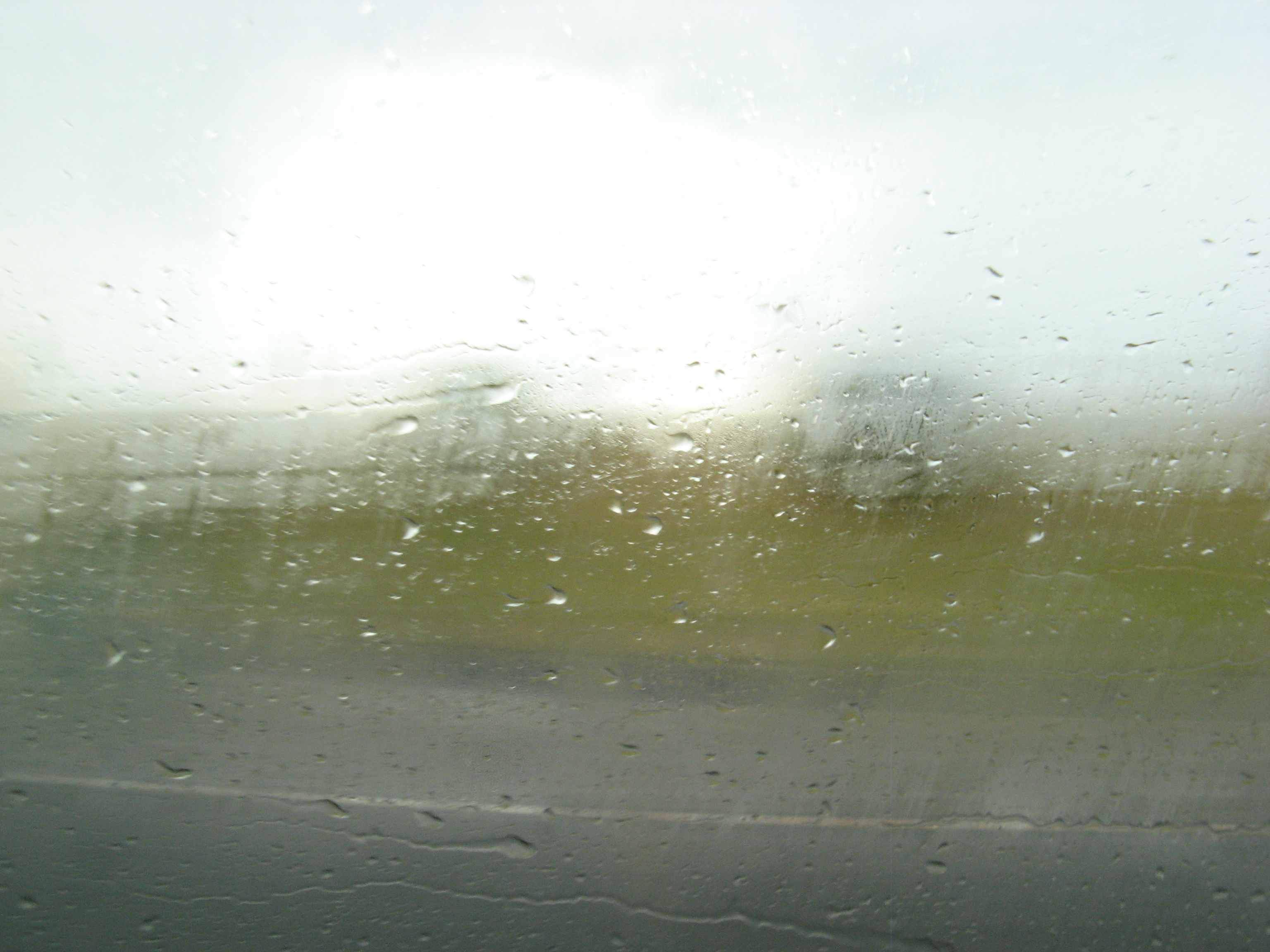 Our History with Humidity
Much of our first year full time RVing took place in warm, arid climates (Nevada). Simply turning on the air conditioner or opening a window or vent took care of what little humidity existed, especially during and after showers or on rainy days.
Texas was a whole new ballgame.  Although the air conditioner did much of the work on those hot, humid  days, we had to look into other solutions once the rainy, chilly weather rolled in during late fall and early winter. We strategically placed moisture absorbers like Damprid throughout the RV  (i.e., in the bathroom, in between the stove and sink) and coupled those products with a small electric dehumidifier, Eva-Dry Petite Electric Dehumidifier (EDV-1100).
This seemed to do the trick, although I could see the Eva-Dry operating more effectively in a small space like a cabinet or closet.
It wasn't until we ventured to Kansas for the remainder of winter (yes, we went north for the winter instead of south) that our former efforts to maintain a mold free environment were seriously challenged.  The below freezing temperatures, coupled with the high winds, made moisture control in our warm rig close to impossible. Condensation got so bad it started dripping off of the single pane windows onto the frame and eventually the walls.  Our tiny electric dehumidifier was hardly absorbing any water in the air (maybe a quarter of a cup in a little over a week).
We took to covering the windows with aluminum bubble wrap in attempts to build a barrier between the warm and cold air.  No such luck.  We could not successfully seal off the windows completely and condensation persisted.  Last ditch efforts included daily wiping and rewiping windows and walls, pulling out the blow dryer to speed up the drying process, and venting out the moisture via heat.  The last technique is a strategy we found in our rv owner's manual. The technique involves turning up the heat (gas , not electric) and opening up the roof vents.  The vents suck out all the warm, wet air and the furnace replaces it with warm, dry air.  That process, unfortunately burns a lot of propane.
How We Solved Our Condensation Woes
Only then, at our wits end, did we decide to consult other RVers about our issue in hopes of some effective solutions.  RVillage, what my husband commonly refers to as Facebook for RVers, proved to be the best platform for our query.  Several, if not all, responses from other travelers suggested purchasing a larger dehumidifier, capable of controlling moisture levels in a space equal to or more than our rig's square footage.  Eliminate condensation by eliminating the moisture in the air. No moisture, no condensation! (It's a wonder we didn't catch on to this living in the desert before!)
There were a number of brand-name dehumidifiers recommended. After reviewing a selection of the top rated dehumidifiers online, we settled on the 70-Pint Frigidaire FAD704DWD.  We made our purchase through Amazon and received the product within days.
A Quick Review Of Our Dehumidifier
Our thoughts on the dehumidifier? We don't regret the steep price of $220.  The Frigidaire has pretty much solved all of our condensation issues and taken the place of any previous moisture absorbing products purchased.  As it says in its name, the Frigidare can collect up to 70 pints of water a day in a space up to 1500 square feet, way more space than our rig contains.  We could have settled on a 30-pint dehumidifier, but we doubt it would do as efficient a job as this one.  Like my husband says, "You simply set it and forget it."  Condensation is a thing of the past!

---
Thanks for reading the Gone Workamping blog from Workamper News. Join Workamper.com today to see all the new job opportunities for RVers, as well as the training and resources to confidently find the right Workamping job for you – easily and securely.